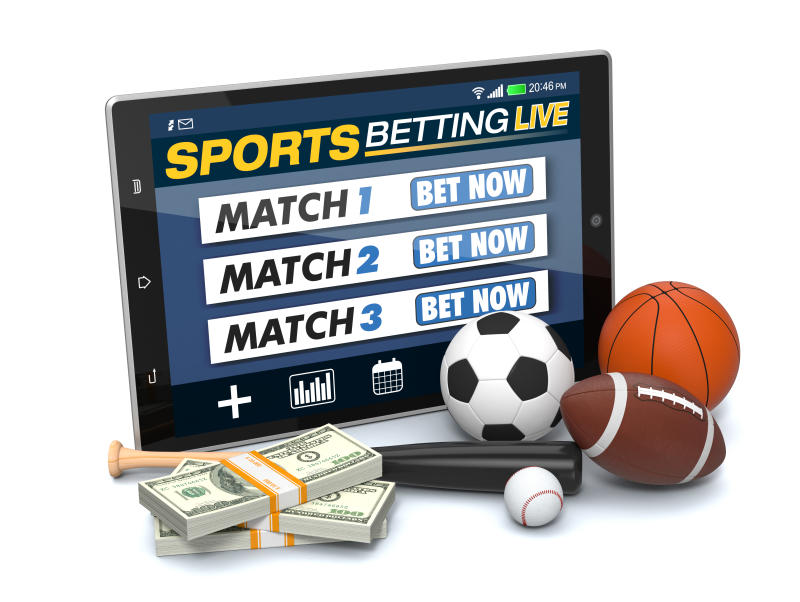 Two large betting firms in Kenya are calling it quits after a drawn-out war with the government on licence renewals and taxation.
SportPesa yesterday said it would halt its operations in Kenya owing to what it termed as a hostile operating environment, with the taxation regime on the betting industry making the company's operations in the country unviable.
Betin Kenya, another firm, is firing all of its employees, citing redundancy as the firm has not been operational since July after government declined to renew its licence.
The firms were among the betting companies whose licences were suspended in July, owing to, among other claims that they had not been presenting a true picture of their earnings and ended up grossly underpaying their taxes. The move to shut operations will affect thousands of direct and indirect jobs.
Betin on Friday issued an internal memo informing its employees that their positions will be redundant by the end of October, adding that it had tried to look at possible alternatives including rethinking its operational model but could not come with another way forward.
Read More
"This letter serves as a notice of termination by reason of redundancy. This has been occasioned by the fact that we have not been operational since July 2019… management has had several and extensive meetings with relevant government entities regarding the company's licence renewal without much success," said the memo signed by Betin Kenya's managing director.
"We hereby notify you that positions will be rendered redundant on October 31, 2019."
SportPesa cited hostility from lawmakers as well as the National Treasury as one of the reasons it will be halting operations in Kenya. While the firm was not explicit on what the halting entailed, it could also end up sending its people home, considering they will be left with little to do.
Last week's imposition of a 20 per cent excise duty on the entire amount staked appears to be what had pushed the company to consider exiting Kenya. Parliament last week passed the Finance Bill 2019, which has clauses that will introduce the 20 per cent excise duty on staked amounts.
National Treasury had proposed a 10 per cent excise duty but the National Assembly's Committee on Finance and Planning increased this to 20 per cent, noting that it was meant to be punitive and dissuade people from betting, a hobby that is now seen as a vice.
"Until such time that adequate taxation and non-hostile regulatory environment is returned, the SportPesa brand will halt operations in Kenya," said the firm in a statement.
Punitive taxation
"SportPesa is disappointed with the decision by the Kenyan legislature to impose a 20 per cent excise tax on all betting stakes. The tax is based on a fundamental misunderstanding by the (Henry) Rotich (former CS) led Treasury of how revenue generation works in the bookmaker industry."
This is the latest strong reaction to what the firm has termed as punitive taxation and regulatory regimes. In August, the firm cancelled all sports sponsorship where it was a big spender in the local football league as well as in sports such as boxing and rugby after the dispute over renewal of its licence.
It added that in addition to other taxes, imposing excise duty on the staked amount would make betting unattractive.
"Compounded by the currently in-effect 20 per cent Withholding Tax on winnings, the economic incentive to place bets will be completely removed as the taxes will deprive consumers of their total winnings," the firm said.
"This will have severe consequences for licensed betting companies, which dutifully pay their taxes and ultimately will lead to a decline in government tax revenue to near zero and will halt all investments in sports in Kenya," SportPesa said.
While making betting unattractive for gamers might be one of the objectives by Parliament that is trying to save a segment of Kenyan that might be destroying themselves by overindulging in betting, the industry noted that this could also lead them to a worse industry segment, which operates without regulation.
SportPesa noted that the increased taxation will discourage licensed operators, with the flip side being that it drives Kenyans who bet to underground operators, many of them registered in other jurisdictions.
Unlicensed operators
This not only denies the country tax revenues but also modalities of regulating the gaming activities that Kenyans are engaged in.
"Tax policy should ensure that licensed operators remain competitive on pricing. When a tax on winning or on the players' stake is introduced, it effectively makes licensed and compliant operators unattractive to punters compared to unlicensed operators who can offer customers higher pay-outs on all bets," Ronald Karauri, SportPesa chief executive officer, said.
"This renders the licensed and compliant operators uncompetitive and pushes players to offshore operators and underground betting dens that have no customer protection."
Industry players also note that the excise duty on the staked amount would expose the industry as well as gamblers to several instances of double taxation. Among these include the gross gaming revenue that is already subject to 15 per cent excise duty.
Gamers are also taxed excise charges while transferring money from their mobile money accounts to their betting wallets and hence proposing to charge additional excise duty on the amount being transferred and subsequently staked, results to double taxation on the customer. This would mean the gamers are taxed at the telco and at the betting companies levels.