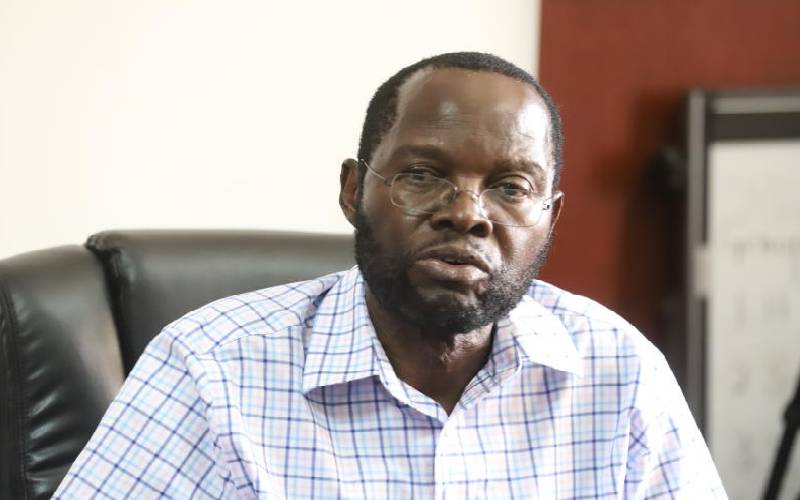 Kisumu county has collected Sh200 million in the last three months after it hired a debt collector to help recover Sh20 billion owed by several businesses. Governor Anyang Nyong'o's administration in May sought the services of Collection Africa, a debt collection firm, to help recover the debt. The debt as accumulated since 2018, an 11 year period. Unpaid land rates form its bulk. Yesterday, County Chief Finance Officer Erick Angwenyi confirmed that the money had been remitted to the county's coffers.
SEE ALSO: Man kills daughter after boyfriend's sleepover
''We have managed to recover Sh200 million. This initiative is bearing fruit and we look forward to improving our revenue proceeds,'' Mr Angwenyi said. This is the first time the county has hired a debt collector. The hiring comes after a recent Auditor General's report raised queries on the county's declining revenue. According to the report, property owners have been defaulting on land rates and house rents. Between May and July this year, the county issued 300 demand letters to rate defaulters. ''After we released the demand letters, our clients have begun to offset the debt. Some have also come to us pleading for a repayment schedule negotiation,'' Angwenyi said.
SEE ALSO: Man held for killing daughter, 15, for spending night out
"Others are asking for a waiver especially on debts that date back to eleven years ago."
Low revenue
The Standard established that the debt collectors will be paid on commission basis depending on the amount they collect. ''This means if they collect Sh1 billion, then they will be paid two percent of the total sum. So it is a win win situation. They will have to work hard for the pay,'' Angwenyi said Collections Africa has hired 100 people who are currently combing estates and business in seven sub-counties to collect the debts.
SEE ALSO: County earns Sh8 billion from State, donors for key projects
Low revenue figures have been blamed on weak enforcement of revenue collection and corrupt county officials. Angwenyi told the defaulters to pay the debts so that the county can be able able to implement its development agenda instead of waiting to be smoked out by the debt collectors. Last year, the county contracted Strathmore University and Cooperative Bank to help it collect revenue by automating its revenue collection streams. An initial contract to help in revenue collection awarded to River Bank and Kenya Commercial Bank (KCB) expired in 2018. This financial year, the county targets to collect Sh5 million. A source at the county offices said River Bank and KCB failed to hit the targets they were given by the administration. ''They hardly met the target. They collected either less than a billion or slightly more, falling short of the target hence the move to replace,'' the course said. Revenue collection also seem to be facing gloomy times ahead considering the demolition of a number of markets in Kisumu.
Displaced traders
Win mart market, Akamba traders line and Lwangni beach market have been demolished displacing over 3,000 traders. The demolition were undertaken to pave way for a facelift of Kisumu Port, with the land they stood on, belonging to Kenya Railways Authorities. According to Finance Executive Nerry Achar, the county collected Sh1.2 billion in the last financial year, which is way below target. Mr Achar has continually complained that the lack of automated revenue collection systems has seen the county lose billions of shillings each financial year due to a compromised receipting system.