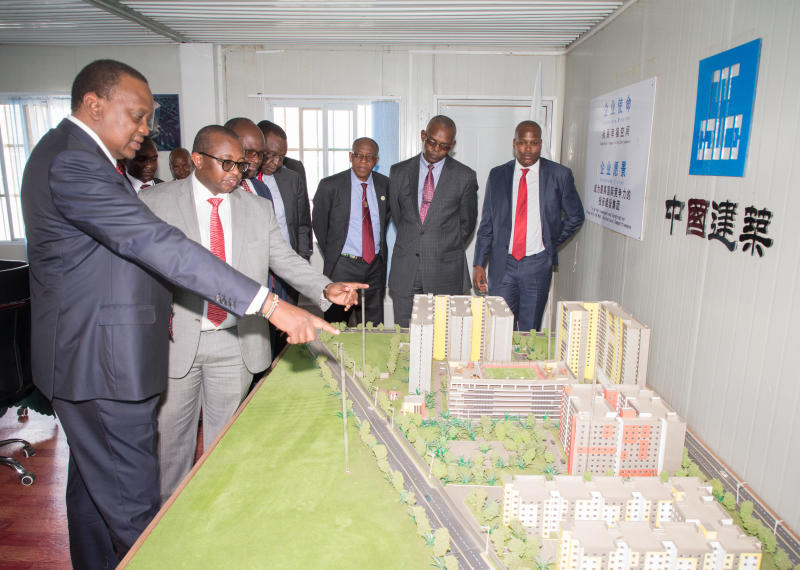 The Government's affordable housing plan is on course. Principal Secretary, State Department for Housing and Urban Development Charles Hinga said this as he launched a two-day summit on affordable housing last week.
"Our target to provide 500,000 affordable housing units to Kenyans by 2022 is still on course. This is why such forums are key to offering an opportunity to investors to partner with the Government in realising this agenda," he said. "Currently our housing deficit as a country stands at 4.5 million and our plan is to build 50,000 housing units per year as a way of meeting the deficit by the set target year," he added.
The Affordable Housing Investment Summit brought together a global network of investors and developers, government bodies, financial consultants, real estate investment trusts, private equity firms, project owners, architects and other solution providers.
At the same time, Hinga said they would launch affordable housing units in Starehe Constituency, Nairobi, this month. "As the government we are launching the affordable housing project in Starehe Constituency come the month of July. This is the Park Road project. (Whose) construction started in April and by September we intend to have it completed.
"In Starehe constituency our target is 2,000 housing units. This project will offer employment opportunities to our youth especially the Jua Kali artisan who have been contracted to supply over 180,000 metal doors at a cost of Sh5 billion," said the PS.
The government lauded the Park Road housing project as a pace setter to other projects to be launched soon.
Shelter Afrique Chief Executive Officer Andrew Chimphondah said high urbanisation rates is one of the problems facing housing in Africa.
He said housing affordability problem is largely attributed to the land rate across the continent. "The land rate in most countries within the continent constitutes 40 per cent of the total house cost hence the cost is out of reach for many," said Chimpondah.
He said Shelter Afrique is working with financial service providers across Africa to create asustainable housing financial trust where the repayment rate will be between 10-30 years.
In the recent times, Africa has seen tremendous potential in real estate with 40.6 per cent of foreign investment directed towards the construction and hospitality sectors.
However, the continent needs five million units per year to meet the demand and achieve the affordable housing target.
The two-day summit sought to initiate discussions around affordable housing and assist major stakeholders and developers in addressing administrative and financial challenges.