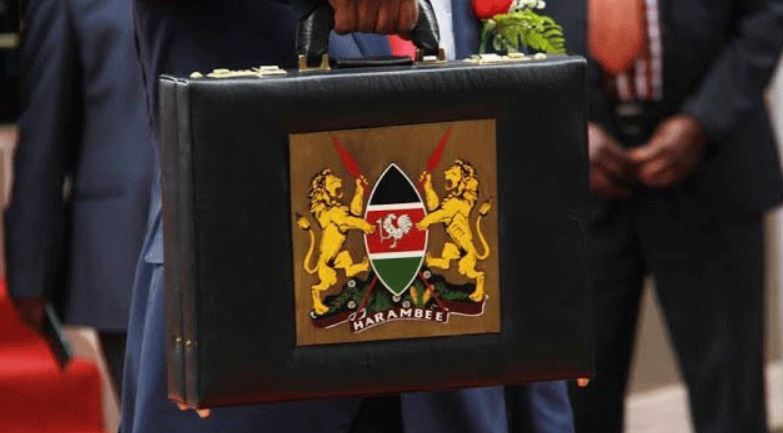 National Treasury Cabinet Secretary Henry Rotich will today unveil a Sh3.02 trillion budget for the financial year 2019/20.
Here are some quick facts on the 2019/20 budget:
Budget
The 2019/20 budget will be the seventh under the Jubilee administration. The National government plans to spend Sh3.02 trillion, about 10 billion higher than the current (2018/19) budget.
Deficit
There is an estimated deficit of Sh607.8 billion, an increase from Sh562 billion this financial year. The government is likely to borrow more in the next fiscal year to bridge the deficit as Kenya Revenue Authority (KRA) is expected to miss this year's revenue collection target by Sh118 billion.
Treasury Cabinet Secretary Henry Rotich has set a revenue target of Sh2.2 trillion while KRA is expected to collect approximately Sh1.9 trillion.
Experts say the government might also heighten the tax regime to fill this budget deficit.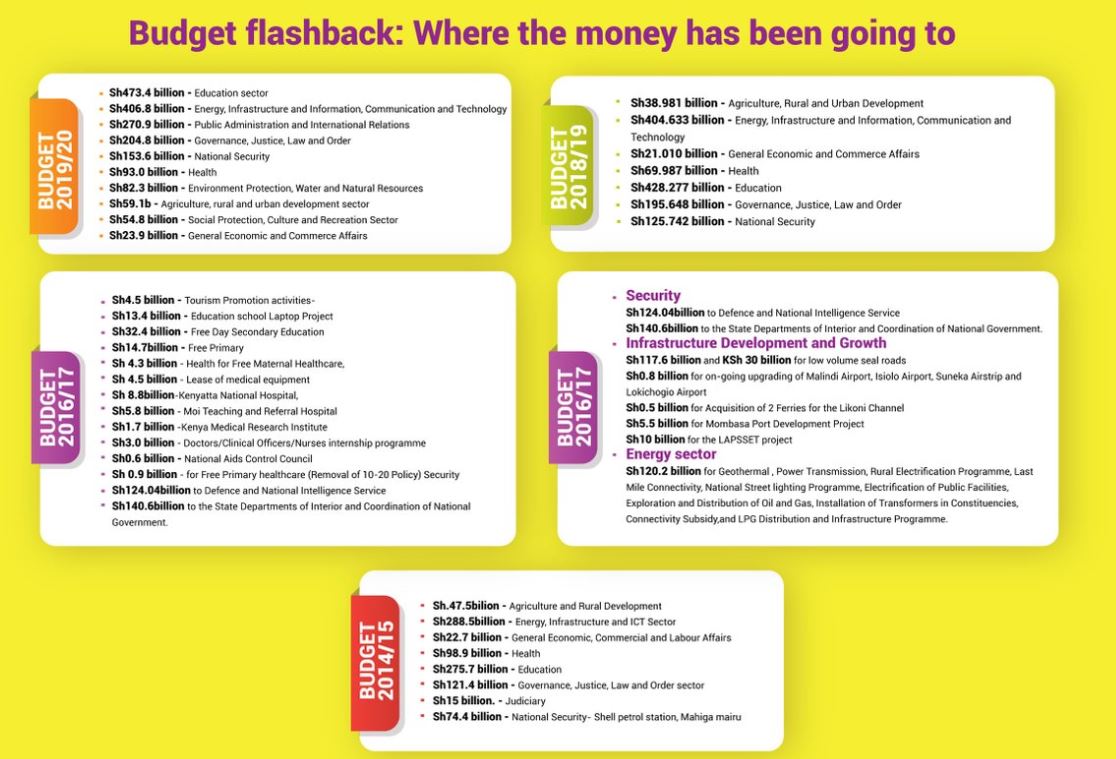 Tax
In the 2018/2019 financial year, the government was forced to introduce stringent tax measures to raise funds to support the budget.
This year, the government will likely raise Value Added Tax (VAT) from the current 16 per cent and Capital Gains Tax, which targets the wealthy. The betting industry will also be targeted.
Raising the VAT will contribute to a high cost of living as prices of basic goods such as food will go up.
Debt
According to the Central Bank of Kenya (CBK), Kenya's public debt stands at Sh5.4 trillion.
In the financial year beginning July 1, 2019 Kenya will spend Sh800 billion to repay maturing loans mostly owed to foreign lenders.
GDP
The budget as a share of Kenya's Gross Domestic Product (GDP) is expected to decline to 28.1 per cent, from 32.4 per cent in 2018/19 financial year, a 4.2 per cent drop.
Government allocations
According to the Budget and Appropriation Committee, Sh2.45 trillion will be allocated to the three arms of government, a slight increase from Sh2.23 trillion in 2018/19 financial year.
Judiciary remains the least funded of the three arms of government having been allocated Sh18.88 billion. The Executive and Parliament have been allotted Sh1.84 trillion and Sh43.78 respectively.
Lion's share
In the past financial years, the Education sector has always received the lion's share of the budget, likewise Sh473.3 billion has been allocated to the sector; followed by Energy, Infrastructure and ICT which have been allocated a combined budget of Sh406.7 billion.
Rotich's budget today will crown the total Jubilee administrations ambitious spending to Sh13 trillion over eight years against total tax collections of less than Sh8 trillion over the same period.