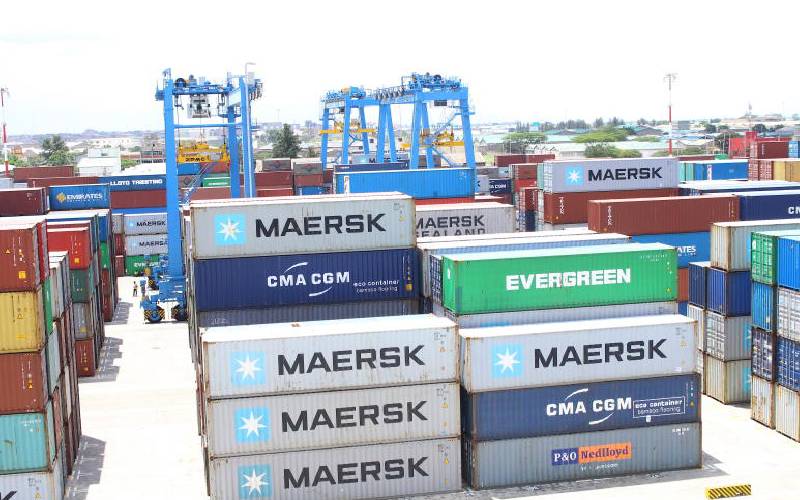 The police want a top manager at the Kenya Ports Authority (KPA) to be charged over Sh21 million in towage fees. Detectives are investigating claims the official authorized use of two tag boats at Shimoni in Kwale County. The boats involved were M Eugene and Nyangumi Two. They were used to salvage a ship - MV Serval International Maritime Organisation.
SEE ALSO: KPA seeks top lawyers to handle multi-billion suits
The incident is said to have happened on December 23, 2018 when the ship developed mechanical problems. It was then that the captain sent a distress call seeking help so the vessel could be tagged and towed. In a brief on April 1, 2019, the Director of Public Prosecutions said it has evidence to charge the manager with at least five charges. "Having gone through all the evidence gathered during the investigations, I concur with the recommendations of investigating officers that the suspect be charged as per the proposed charges," said part of the brief by head of investigations John Kariuki. Detectives interrogated a number of people at the port. The official was summoned and recorded his statement over the issue.
SEE ALSO: Importers protest high storage costs
The brief says the official sent a letter to the owners of MV Serval on January 11, 2019 saying KPA and Alpha Logistics had agreed on a Sh30 million fee to cover for the towage services. This was far below from the Sh51 million that had been demanded by the agents of the boats. Detectives asked the DPP to charge the official with conspiracy to defraud. Documents before court stated that he conspired, with others not in court, to defraud the government of Sh21 million by reducing the total amount payable to KPA from Sh51 million to Sh30 million. The officers also want him charged with abuse of office and breach of trust. The charge sheet states he failed to ensure Sh25 million payable to KPA by the ship for towage services was collected.
SEE ALSO: Lawyer contests KPA's tender
Last month, KPA moved 16 senior officials amid amid investigations into the Sh40 billion Kipevu scandal.