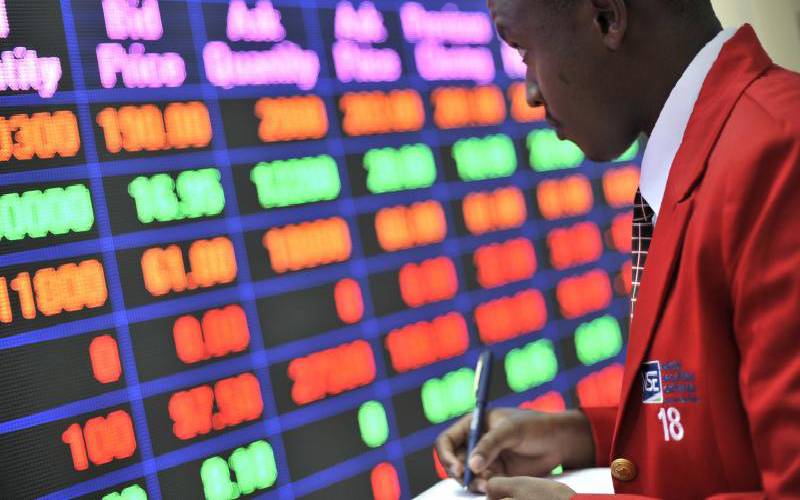 Business
At least five companies have received regulator's approval to take more time.
Listed companies are increasingly denying investors full information to make decisions as more firms seek to delay releasing results. By the end of April, the regulator had allowed six firms to keep their state of affairs away from the public's eye as they sought to fix bad balance sheets. The Capital Markets Authority (CMA) said Crown Paints Kenya, Home Afrika, East African Cables, ARM Cement, Liberty Kenya Holdings and TransCentury had "strong reasons" that could have a significant impact on their finances and so were granted the extensions. "The justifications provided include ongoing capital raising process, delay in the consolidation of financial results of subsidiaries, sign-off of disclosures which form part of the financial and debt restructure transactions in subsidiary firms," CMA said.
SEE ALSO: Serikali imetangaza mpango wa kuufufua uchumi; Ksh53.7B zimetengwa
TransCentury, which hit the headlines in 2016 when it almost defaulted on a Sh8 billion in bond repayments, also had its subsidiary, East African Cables, on the list. Since it was rescued by American private equity firm, Kuramo Capital, with a capital injection of $20 million (Sh2 billion) for a 25 per cent stake, it is yet to recover, needing new working capital and debt refinancing. A turnaround plan saw it narrow its losses for the first six months of 2018 by half to Sh684 million, down from a Sh1.27 billion half-year loss the previous year. But that was not enough without a debt plan. The firm said the debt restructuring would affect the company's books as well as those of East African Cables. "The East Africa Cables has entered into a conditional transaction that may result in a material change in the company and therefore TransCentury Group capital structure and debt profile," TransCentury said in a cautionary note to investors.
SEE ALSO: Top five firms hold 75pc of NSE wealth
Crown Paints said their delay was occasioned by unexpected delays in the consolidation of the results of its subsidiaries while Athi River Mining was placed in receivership under mountains of debt. Home Afrika, which has promised to publish results before the end of July, said material disclosures about the company will be made as it seeks to get additional capital. "These efforts will have an impact on the financial statements and requisite disclosures to the shareholders and potential investors of the company and will, therefore, facilitate a better assessment of the company's financial position," said Managing Director Dan Awendo. An increase in delayed financial results may hit investor confidence with some notoriety by companies such as Uchumi which perennially holds results as it struggles to revive its fortunes. Mumias Sugar has also been delaying results having asked for an extension twice in November and December last year citing inability to complete its financials and awaiting the report of a sugar task force.