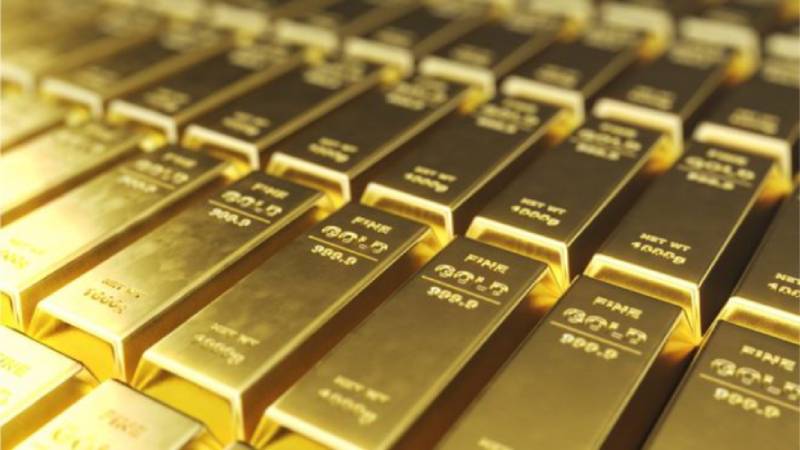 KAMPALA, UGANDA: Uganda's gold exports jumped 23 per cent last year compared to 2017, for the first time overtaking coffee as the East African country's top foreign exchange earner, data from the central bank showed on Tuesday.
The central Bank of Uganda said the country exported gold worth USD514 million last year, compared to USD418 million earned in 2017.
Traditionally Uganda's biggest export has been coffee. In 2018, coffee earnings stood at USD436 million, down 21 per cent from the previous year.
Shipments of gold had been negligible for the country which ranks as Africa's number one coffee exporter, but started to rise sharply in 2015 after the commissioning of a major refiner. A decade ago Uganda's gold shipments stood at under USD10 million.
Majority owned by Alain Goetz who also owns a stake in Belgian gold refiner Tony Goetz N.V., African Gold Refinery (AGR) is located in the lakeside town of Entebbe, south of the capital Kampala.
Read More
Adam Mugume, Bank of Uganda's executive director for research told Reuters in an email last year's jump was caused by an additional two small refiners in the country.
"Currently, we have 3 firms processing gold for export in Uganda. In 2017 we had one. These firms source for gold all over Africa, thus the increase in ... exports of gold," he said.
Rights activists have accused AGR in the past of buying gold smuggled from neighbouring Democratic Republic of Congo where proceeds from some of the supplies could be fuelling insecurity and rights violations.
The firm has denied the accusations and said it conducts due diligence on its suppliers and makes sure it adheres to international rules prohibiting trade in minerals from conflict areas.