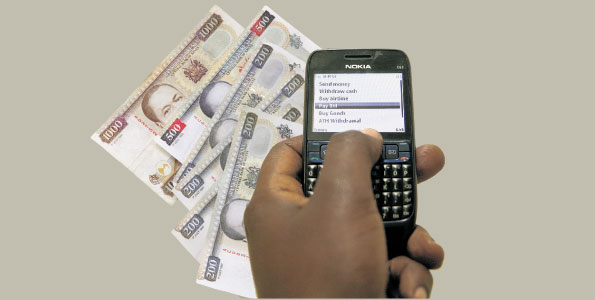 Report by Communication Authority says Kenya is improving in terms of mobile money trading. Mobile payments have been on a rise with transactions of over than Sh1 trillion conducted through mobile phones as at September 2018 from a previous Sh112.78 billion at the same time in 2017 under three months' period.
Central Bank of Kenya report shows an average of Sh10.97 billion were transacted daily through mobile money transfers in July- September 2018 in relation to last year's Sh9.74 billion in the same period.
The increase in quarterly mobile payments are as a result of the adoption of e-commerce platforms by citizens. A symbol that the country is recovering in terms of its economic activity.
Head of financial services at consultancy EY Robert Nyamu said, "the amount of money transacted in cash through bank notes is going down quite significantly because now you have more digital (payment) channels through mobile money and core banking systems both in banks and fintechs."
Financial services, retail and wholesale trade, agriculture and health are on the rise forcing traders and customers to adopt the e-commerce channel into their jobs.
It has been reported that total money transacted through mobile money platforms hit a high of Sh2.93 trillion by September 2018 as compared to 2017 in which growth was reflected at 8.18 percent with Sh221.64 billion.
Nancy Matimu HF group digital officer held that borrowers were able to get unsecured loans from financial institutions providing electronic money lending. She said, "whereas everything else has been slowing or shrinking when it comes to credit, mobile has been growing. Therefore, there has been a big push of (mobile) payments by lending apps."
Jumia Business Intelligence and GSMA Mobile titled: White Paper 2017: Trends from the Kenyan Smartphone and E-Commerce Industry reported that 60 percent of Kenyans had access to smartphones. This gave a proper platform for e-commerce companies to target mobile subscribers with their services.
Communication Authority through its quarterly report in September 2017 indicated that Kenya's mobile subscription was at 38.5 percent, an information that was beneficial to e-commerce companies.