Growing concern over fish from China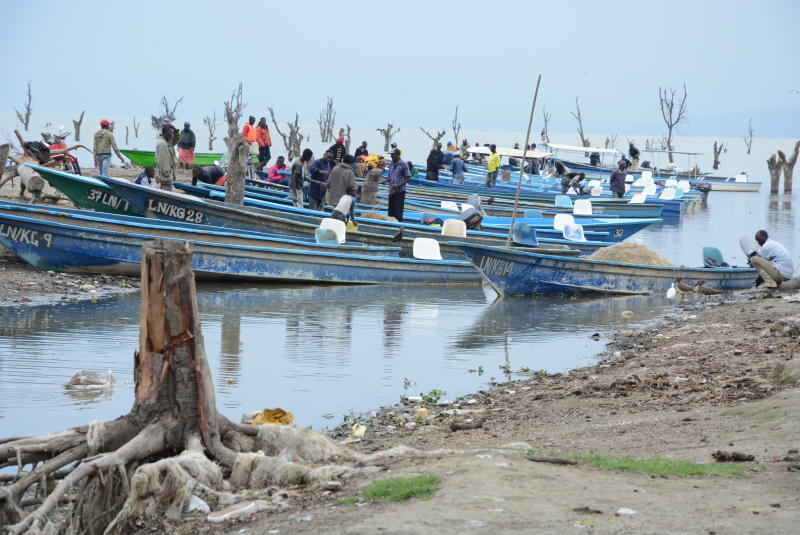 NAIVASHA, KENYA: The National Beach Management Unit (NBMU) has raised red flag over flooding of the country's market by fish imports from China.
The association has noted that new trend poses a major threat to thousands of fishermen and families that rely on the fishing sector.
The unit has also called on the department of public health to sample the imports and establish if they are safe for human consumption.
The move comes barely a month after fishermen from Lake Naivasha noted that the imports had already eaten into their market share.
According to NBMU national vice-chairman Lucas Atieno, the imports were first recorded in Nairobi and Kisumu last year.
He added that the imports had now flooded all major towns in the country adversely affecting fish market and prices.
"All towns have now been flooded by these imports and we are asking the government to intervene as the country has enough fish stock in our lakes," he said.
Addressing the press in Naivasha after a consultative meeting, Atieno said that fishermen had invested millions in the sector but they were now feeling the crunch due to the Chinese products.
He called on the director of fisheries to call an urgent meeting for all stakeholders so that they could address the situation and forge the way forward.
"Already fish catch from various lakes in the country is going to waste due to the flooding of the market by these Chinese products," he said.
Speaking earlier, the chairman of Lake Naivasha Boat Owners association David Kilo termed the imports as the biggest challenge facing the fishing industry.
To fight drought, involve communities
According to the latest information from the Meteorological Department, rainfall will be poorly distributed in April, May and June, and this will have a serious impact on agriculture