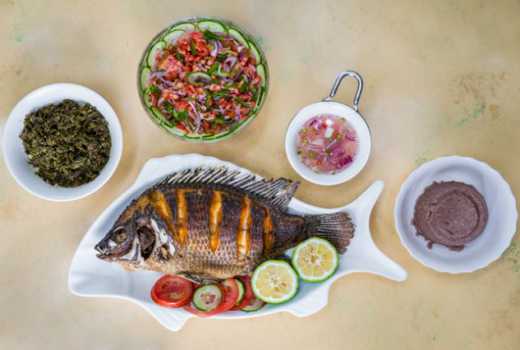 Nairobi restaurant businesses have a lot to learn from South Africa's water shortage crisis that has forced the hotel industry to come up with innovative ways of minimizing wastage of this priced commodity.
As Nairobi is grappling with an artificial water shortage blamed on cartels by the county governor Mike Sonko amid the heavy rains, restaurants in South Africa have adjusted their services following an actual three-year drought.
The hospitality industry has taken the lead to ensure that their businesses are not affected by the shortage that has forced the SA administration to put in place raft measures, among them rationing, in a bid to save water.
The measures have even gone further to limiting the amount of water one person uses to 50 litres a day.
These measures, however, cannot work in hotels which just like Kenya, they are at the heart of the country's tourism sector, that is valued at Sh380 billion, just in Cape Town alone.
Read More
Tsogo Sun, a hospitality group of hotels, is one of the businesses that has reviewed its service charter that depend on water.
For example, in its Cape Town hotels among them Southern Sun the Cullinan, all showers have been replaced with much more water efficient ones.
"From this, we have been able to reduce the amount of water used from 20 to nine litres a minute," said the facility's General Manager Garry Reed in the Tsogo Sun, Inspire Magazine show.
Reed said the management also changed the napkin and towel policy. This was done by replacing all table napkins with paper saviets which has saved the hotel up to 4,000 litres a day of water.
The same policies seem to have been adopted across other Tsogo Sun hotels in the country.
In one of Tsogo Sun hotels-Southern Sun Elangeni and Mahrani in Durban-clients are met with a polite notice in the bathroom informing them of the changes.
"Our country is experiencing severe water shortages, as a group we are committed to alleviating the effects through responsible water usage," reads the notice in part.
It adds: "We have amended our linen and towel replacement schedule as part of our commitment, however, should you wish to have your linen or towels changed at any stage, kindly inform the housekeeping team and we will gladly do so."
Reed said compared to the past when bottled water left by clients in the hotel or conferences will be discarded, the new policy is that the water is used to irrigate the gardens.
The changes of water saving, as The Standard learnt, have been effected even in the amount used to flash a toilet. While it will take about seven seconds to flash a toilet in Nairobi, the same in Durban takes exactly three seconds hence less water.
Other water saving developments by Tsogo Sun include desalination where water is harvested from the reclaimed land for the hotels built near the beach and purified to SA and World Health Organisation (WHO) standards for usage.
Desalination involves mining water from reclaimed land or ocean and purifying it by removing all the unnecessary salts and other minerals.
In April, Mombasa Governor Ali Hassan Joho held talks with Spanish prospective investors where he sold the idea of desalination as the answer to the county's water crisis, which is in an area that is also a hub of tourist hotels.