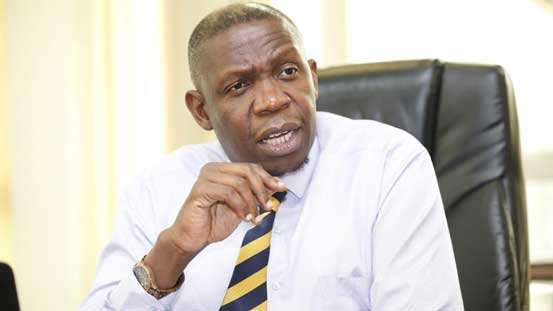 NAIROBI, KENYA: The timelines within which Nairobi Securities Exchange will be linked to seven other top markets in Africa could be decided in Kenya this month.
According to NSE Chief Executive Geoffrey Odundo, the conversation for integrating top African markets is proceeding in on well and major decisions could be made in Nairobi during African Securities Exchanges Association (ASEA) board meeting in Nairobi this month.
"We have a consultant who went round to talk to different markets and give us a report. The outcome of that report is informing a lot of decisions we are taking going forward," said Odundo.
In an interview with The Standard, Odundo said that members have made it a priority and its realization will help pump in more vibrancy to capital markets on the continent.
"This is a matter that we will be considering in our next board meeting which is taking place this April in Nairobi upon which we will be able to share directions to how we intend to roll it out," he said.
The consultant had carried out a pilot study in eight capital markets including Kenya, Nigeria, Morocco and South Africa.
Integrating the market will create a platform where a broker in Kenya will be able to sign up a contract with broker in other linked markets and be able to route up the order straight up. The settlement can happen in any of the member country.
"The whole essence is for us to encourage cross boarder trading seamlessly. Currently, you can trade across the border but you must appoint a broker in another country and the routing of orders must happen in that country among other conditions," said Odundo.
Order routing is the process by which an order goes from the end user to an exchange. An order may go directly to the exchange from the customer, or it may go first to a broker who then routes the order to the exchange.
Meanwhile, NSE is also gearing up for the 4th edition of Building African Financial Markets (BAFM) seminar which is s a capacity building initiative by ASEA to promote growth in African Markets.
The 7th edition of the BAFM Seminar themed 'Adaptive innovation as a lever for the growth sustainable development of African financial markets' will happen from April 19 to 20 at the Villa Rosa Kempinski Hotel in Nairobi.
This will bring together 28 stock exchanges, stock brokers and fund managers as well as speakers from World Federation of Exchanges to discuss the place of disruptive technology in capital markets.
"Seeing the disruption technology is causing to various businesses in different sectors we can't remain oblivious that it doesn't affect capital markets," said Odundo.
He added that NSE is keen on block chain technology and wants to see how this is running in other markets and whether there is room to adopt it in the near future.