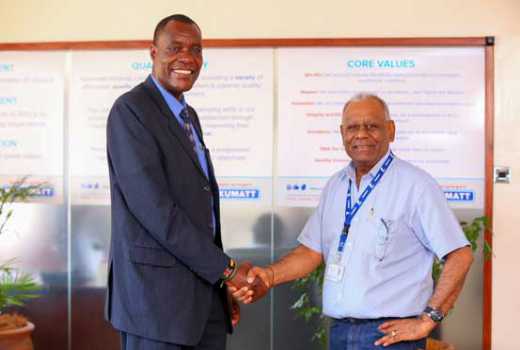 NAIROBI, KENYA: The High Court appointed administrator to oversee the recovery efforts at Nakumatt Holdings has officially taken over the management of the regional retailer.
Peter Obondo Kahi, an Independent Administrator appointed on Monday following a court ruling will provide strategic leadership geared at placing the retailer on a recovery path.
In compliance with the Court Order, the Administrator's primary objective for the administration will be to explore business recovery avenues for Nakumatt Holdings as a going concern. This is aimed at achieving a better result for the Company's creditors which would have been impossible; had the Company been wound up.
Speaking during a handover ceremony following a Board meeting at Nakumatt Headquarters, Mr. Kahi confirmed that he shall be hitting the ground running and has lined up a consultative initial suppliers meeting on January 31 to chart way forward.
"As I take over the management function, I am confident that the elephant is regaining the energy and will soon be in good health with the support of loyal shoppers, dedicated staff, committed suppliers and other partners," Kahi said, adding that, "At the initial suppliers meeting on Wednesday next week, we shall provide a platform to engage with all suppliers to reaffirm the ongoing restocking process. The restocking process remains crucial to the business recovery."
On his part, Nakumatt Holdings Managing Director, Atul Shah confirmed the hand over to Mr. Peter Obondo Kahi.
He noted that the administration orders will serve to accelerate and complement ongoing recovery efforts that have already seen the restocking of eight key branches in partnership with key suppliers.
Key branches already restocked and beginning to enjoy better footfall include: Nakumatt Mega, Nakumatt Prestige, Nakumatt Galleria, Nakumatt Lavington, Nakumatt Ukay, Nakumatt Ridgeways, Nakumatt Nakuru and Nakumatt Village.