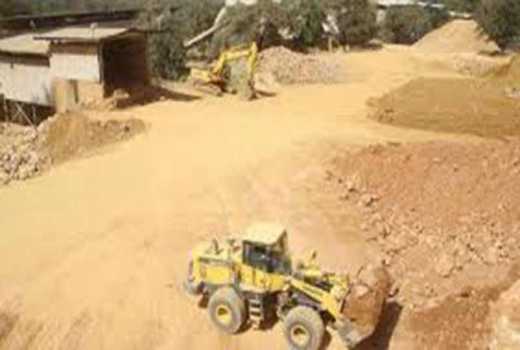 The Government has stepped up compensation for 4,329 displaced landowners who gave up their property for the extraction of fluoride in Kerio Valley. The news comes as a relief for the landowners, who have been calling for reimbursement over the last five decades after giving up 9,070 acres to Kenya Fluorspar Company. Fluorspar is used to make steel, aluminium and refrigerant gases. During a political rally in Keiyo South sub-county in the run-up to the August 8, 2017 General Election, President Uhuru Kenyatta directed the Ministry of Mining to start compensation and address the area's land issues immediately.
SEE ALSO: Locals enjoy peace as guns go silent in Kerio Valley
This was followed by a sensitisation meeting in Kerio Valley that brought together the landowners, local leaders and officials from the ministry, National Treasury and National Land Commission (NLC). Also in attendance were representatives from the Attorney General's office. The Government pledged to release funds to compensate the affected landowners in the current financial year.
TASK FORCE
Silas Mureithi, a commissioner with NLC and a member of the inter-ministerial commission, said the task force had begun sensitising the locals on findings of their report and measures being taken to address the matter.
SEE ALSO: Government roles out fish farming in 35 counties
"Among the recommendations in the report was compensation, which we have begun in earnest. We are optimistic about concluding the exercise within the current financial year. Already, we are working with the community to establish the land ceded," said Mr Mureithi. He said the landowners would be duly compensated and because the land was communally owned, they must first establish the genuine landowners before the valuation exercise to determine how much the community would receive. "It is unfortunate the exercise took so long to be addressed but there is (now) a committee to expedite the process," said Mureithi. Kenya Fluorspar Company had suspended its processing operations due to weak global demand for fluorspar as well as depressed prices.