Transit time cut by a tenth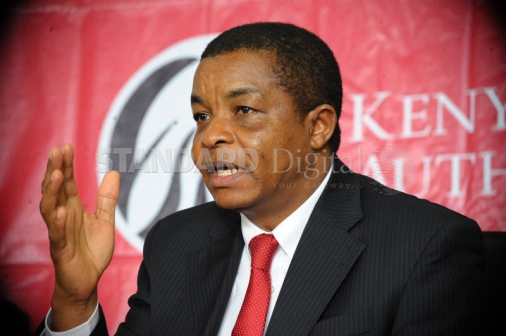 Transit time for cross-border cargo has been slashed by a tenth since March following the introduction of a new vehicle tracking system that has also thwarted diversion.
Delays in cargo clearance at border points was responsible for the lost time, piling costs for transporters and traders.
Monthly averages show a seven-hour reduction for the 922-kilometre journey from Mombasa Port to the Malaba on the Uganda side, since March.
In November, the average cargo crossed into Uganda in 66 hours. The Regional Electronic Cargo Tracking System which uses gadget riding on mobile networks, has enabled seamless handover at crossing points as the revenue authorities are able to monitor the freight until the final destination.
Kenya Revenue Authority Commissioner General John Njiraini said the system is also helping battle cargo diversion and dumping. "This non-intrusive capability to monitor cargo movement has not only drastically cut down opportunities for diversion but has in addition improved cargo transit times through elimination of driver-initiated delays," he said.
Previously, his agency had to literally trail the cargo to the crossing point before handing it over to the corresponding customs authority.
KRA then moved to fixing seals on doors of the containers to ensure that the cargo is not accessed while on transit. But transporters, in collusion with customs officials, were able to circumvent the measure by delivering only the seals at the border points.
"It has given Customs complete visibility over transit cargo operations not just within Kenya but across the entire Northern Corridor," Njiraini said. Crafty importers have been diverting transit cargo into the local market, in a bid to dodge taxes.
Take a quick survey and help us improve our website!
Take a survey
The system is among the measures taken by KRA to plug revenue leakages through such schemes amid soaring collection targets given by the State. Njiraini expects to roll out another measure which would reduce the involvement of clearing agents in importation.
Validate declarations
In the plans, importers can individually validate declarations for their cargo for customs evaluation.
"This lapse has occasioned fraud opportunities where importers are duped into paying money in excess of what KRA receives. The new feature will prevent such fraud schemes by enabling taxpayers to have a pre-emptive view of declarations before they reach Customs," he said.
To fight drought, involve communities
According to the latest information from the Meteorological Department, rainfall will be poorly distributed in April, May and June, and this will have a serious impact on agriculture