How artificial intelligence is revolutionising customer care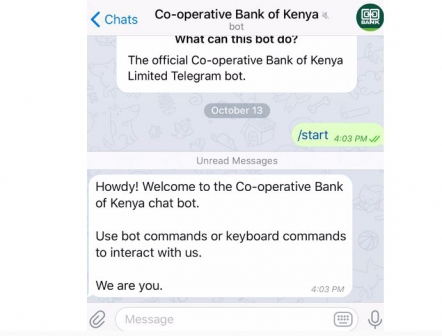 Technologically, we have come a long way. From smoke signals to the telegram, to telephones and the internet, our modes of communication are rapidly evolving.
The functionality of platforms like messengers has also shifted, from an era when they were just used for messaging to an age where we use them to showcase our social lives to our friends and the rest of the world.
The constant use and growth of artificial intelligence has tons of companies going head over heels in an effort to create better, more functional tech.
We thought we could break down one of these innovations so that you can better understand the value that artificial intelligence offers to businesses and consumers.
What are chat bots?
A chat bot is a computer program that mimics conversations between people with the help of artificial intelligence. They revolutionize the way we communicate on the internet.
If you wanted to pay taxes and had a question to ask about the procedure, you would generally visit a website and check underneath the FAQ section, but with a bot, all that information is just a single question away.
The Co-op chat bot
Take a quick survey and help us improve our website!
Take a survey
Co-operative Bank of Kenya is one of the first banks to embrace bots and is set to release it with the aim of bettering their customer's experiences. The chat bot – accessible through Telegram – allows its users to conveniently find nearby branches, ATMs, Co-op Kwa Jirani Agents and easily retrieve answers to FAQs.
The bot aims to cut corners when a customer tries to obtain information online. Instead of visiting the website, the answer to your question is just a single message away. By embracing this new technology, Co-op has propelled itself towards even greater heights – especially in the digital space.
Nobody wants to dial a number and spend a considerate amount of time waiting to speak to a customer care representative, only to find that they didn't get the answers to their questions. The chat bot has been modeled to provide advice in real-time, cutting the time taken to get information from customer care significantly.
The functionality it offers can be limitless. Currently, people who interact with the bot can find out about job vacancies, banking queries like PIN renewals, loan application details, account opening information, bank statements, branch locations and general queries.
To find out more about the chat bot visit www.co-opbank.co.ke. To interact with the chat bot, simply add @co_operative_bank_bot to your Telegram address book.
What value do chat bots they offer?
Currently, they offer trendy convenience. Most bots are still in testing, even after they have been launched. Perfecting the system is the only step necessary to make chat bots efficient.
They are basically replacing individual apps. Rather than closing Facebook Messenger and opening Uber, you can simply message Uber and ask for a ride.
Another huge advantage is being able to reach a broader audience on messenger apps, as well as the ability to automate personalized messages.
They offer improved efficiency based on the fact that they are taking over tasks for which humans are not necessarily suited to.
Chat bots can be created with the vision of the brand in mind. They can be tailored to suit a variety of specifications.
Chat bots can help you manage your personal finances, keep you updated on interesting news stories, help you shop for your groceries and much more. The possibilities are truly endless.
Some notable chat bots
Over 30,000 bots were built in 2016 alone since Facebook Messenger opened its platform to bot developers.
Yeshi
Yeshi is a chatbot that embodies a young girl in Ethiopia who walks 2.5 hours every day to find clean water. It was created to raise awareness about the water crisis in Ethiopia, where less than 50% of the population has access to clean water. The bot offered geolocation, media sharing, and personal storytelling to create an immersive emotional experience that helped users discover the problem. It featured rich storytelling and a Stripe integration to raise funds.
Poncho
Poncho 2.0 is a fun weather bot with a difference – given that it also features your horoscope. The bot's personality allows for an unforgettable user experience. With witty lines and funny horoscope predictions, Poncho provides an unparalleled weather forecast and lots of fun.
Visabot
An immigration attorney bot that helps you to better understand American immigration laws and apply for the right visa based on your personal background and resume. It also ensures forms are accurately filled out and helps you save your time in what's often a tedious process. Its design is neat, straightforward, and features enticing user-generated content.
To fight drought, involve communities
According to the latest information from the Meteorological Department, rainfall will be poorly distributed in April, May and June, and this will have a serious impact on agriculture