Malindi tourism revival wraps on Giriama skirt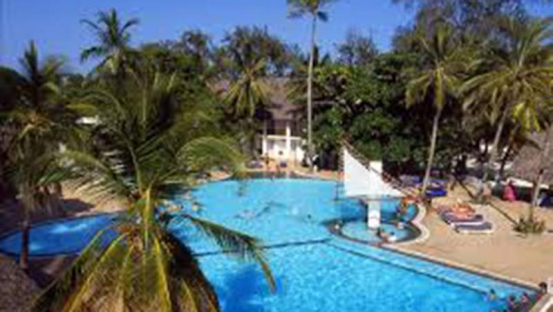 The seaside resort town of Malindi in Kilifi County is eager to tap into the highly lucrative fashion tourism, with its efforts centred on a Giriama skirt.
Fashion tourism is a highly lucrative niche segment that evolved from creative, cultural and shopping sectors.
Cities across the world are increasingly using culture to position themselves in the global market.
Kenya's tourism industry is also on a healing journey after a difficult period caused by insecurity, especially at the Coast, and stakeholders are seeking innovative ways to turn around its fortunes.
It is for this reason that Coast industry players under the banner of the Malindi Multicultural Festivals have incorporated the traditional Hando dress as part of the attire to be showcased in the annual event held around Easter in the town.
Hando is a traditional short skirt worn by mostly Giriama women, one of the sub-tribes making up the Mijikenda.
It is said that Giriama heroine and warrior, Mekatilili wa Menza, who took on the British colonialists at the height of colonial rule, wore the Hando.
Anthony Kadenge, a local tour operator and coordinator of Mseto Africa, the firm that has been credited with hosting the festivals since 2009, said the skirt is gathered into folds to give the special rounded shape that enhances women's hips.
Take a quick survey and help us improve our website!
Take a survey
"The Hando is generally an immaculate white. However, there are others who like it to have several colours, all with differing meanings," he said.
Local poet, writer and self-proclaimed Hando ambassador, Constance Beja, says the making of the skirt requires artistic prowess.
"One has to be keen and use expertise to come up with a fitting Hando. This may take at least four days and for those not well conversant, it can take even much longer," she said.
EMERGING WINNER
And in efforts to help preserve the Hando, which faces abandonment by the modern-day Mijikenda woman, Mseto Africa has organised "Princess Hando" contests to run concurrently with the Malindi Multicultural Festivals.
Mount Kenya University student Nancy Mbui won this year's pageant, beating eight other contestants.
Mr Kadenge told Weekend Business that they nearly failed to hold the event this year because of lack of sponsors.
To fight drought, involve communities
According to the latest information from the Meteorological Department, rainfall will be poorly distributed in April, May and June, and this will have a serious impact on agriculture