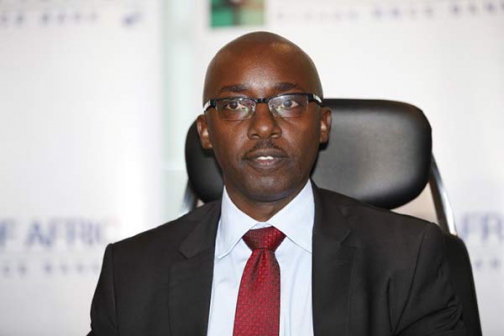 Bank of Africa has announced closure of about a third of its branches in Kenya, joining five other lenders on cost-cutting measures that include staff cuts in only six months.
Twelve branches are targeted for closure of the 42 that are in operation, in the most drastic measure informed by digital transformation of services that would result in staff redundancies. Before BoA, five banks had announced layoffs and branch closures since August when the Government moved to regulate interest rates on loans and savings.
Yesterday, BoA Managing Director Ronald Marambii said the move was not linked to the rate cap law, adding that the bank would have to release scores of staff to save up to 9 per cent of its Sh2.5 billion operational costs.
"Over the years we have witnessed fewer footfall as customers embrace digital banking and we have to consolidate branches closing 12 out of the 42 locations subject to approval of the Central Bank," Mr Marambii said.
DIGITAL CHANNELS
Read More
BoA's management said the number of expected redundancies has not yet been set but rationalisation would be done to downsize the 520 staff currently employed. In Nairobi, BoA will close down branches in Githurai, Gikomba, Monrovia, Gateway, South B, Outer Ring Road, Likoni Road and Thika Road.
The Nanyuki branch together with Embu, Kitale and Digo Road in Mombasa will also be shut down, bringing the banks presence down to 17 in Nairobi and 13 outside the Kenyan capital.
BoA becomes the latest lender to close outlets to focus on pushing services through digital channels. This transformation began with Co-operative Bank whose e-transformation strategy set stage for a lean workforce which saw it thin staff from 4,000 in 2014 to the current 3,600 through retrenchment and natural attrition.
Since the rate cap law came into effect, banks have been keen on cutting costs to protect revenues with digitisation of business offering the best avenues of reducing staff overheads. In December, National Bank of Kenya announced plans to lay off staff and offer an incentive early voluntary retirement plan starting January.
Equity Bank said some 400 of its employees had left the bank over the last year and it would not be making intensive recruitment but would be investing in technology as well as its agency banking network.
It announced it was freezing branch expansion to move away from the traditional across-the-counter branches to online platforms.
Sidian Bank announced that it would reduce its workforce by 108 employees and said it is looking at using technology more to deliver services to customers. Family Bank and First Community Bank are also downsizing having faced reduced earnings and rising bad loans.
Standard Chartered also plans to lay off about 600 workers, announcing that 300 staff would be rendered redundant with the closure of its Nairobi shared services centre, whose functions have been transferred to India. Ecobank, which operates in 36 countries, has also announced plans to reduce the number of its physical branches in Kenya by a third having closed 9 branches.
Over 1,000 employees were turned out of banks last year, up from 700 cited in the Central Bank of Kenya supervisory report that reviewed the year 2015. Agency and mobile banking have usurped banking hall services including deposits, withdrawals, loan applications and fund transfers allowing banks to shed off staff while retaining the ability to serve their clientele even more effectively.
ACCOUNT HOLDERS INCREASED
A Moody's report in 2015, Banks and Sovereigns – Sub-Saharan Africa Mobile Phone Banking Supportive of Economic Growth and Banking Sector Prospects, showed that while the number of physical branches and staff has grown by less than a third, the number of customers shot over the roof.
One employee now serves an average of 770 customers, while in 1996 the same employee was serving an average of 60 customers. In Kenya for instance, the number of deposit account holders increased from 1 million to 28.4 million between 1996 and 2004 while the number of bank branches increased to 1,443 from 538 (2.7 times). Also the number of staff increased to 36,923 from 16,673 (2.2 times) during the same period.