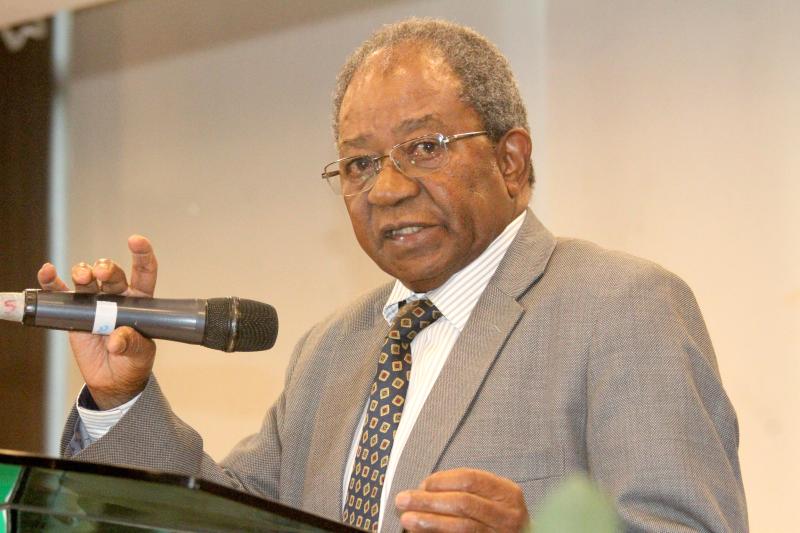 Safaricom outgoing board chairman Nicholas Nganga reduced his shareholding in the telco by 21 per cent in the last financial year.
Data from the company's annual report for the year ended March 2020 indicates Nganga, who retired from his position last week, sold 185,900 shares of the 855,100 he owned.
The shares are valued at Sh4.9 million by the telco's current pricing at the Nairobi Securities Exchange (NSE) and Nganga's share sale is the latest by top Safaricom directors in the last two years.
In 2018, Safaricom incoming board chairman Michael Joseph and Treasury's representative to the board Esther Koimett both sold their entire stock of 1.1 million and 517,600 shares respectively.
In an interview with the media, Michael Joseph said he sold off his entire stock valued at over Sh30 million to raise money for constructing his retirement home.
Read More
Safaricom's by-laws allow the firm's directors to trade in the company's shares in the open market as long as none holds more than one per cent of the company's equity.
"Directors can purchase or sell shares of the company in the open market," explains the firm in its report in part. "None of the directors as at the end of financial year under review held shares in their individual capacity of more than one per cent of the company's total equity."
Safaricom's outgoing chief financial officer (CFO) Sateesh Kamath last year doubled his shareholding from 160,000 shares to 310,000, placing him second to Nganga in the current hierarchy of directors' individual shareholding.
Mr Nganga's retirement last week caps a series of changes at the board that has seen a new CFO, chief executive and board chairman named to the giant telco over the past one year.
Safaricom is currently the most valuable company at the NSE with a Sh1.143 trillion market capitalisation that accounts for 62 per cent of the market.
Last week's annual general meeting (AGM) was Nganga's last official event as board chair. During the AGM, shareholders approved a final dividend payout of Sh1.40 per share that will be paid out by end of this month.
Shareholders also okayed a decision to change the company's official auditors from PriceWatershouse Coopers PWC to Ernst & Young.