Why the code of ethics and standards of professional conduct is important for supply chain management in Kenya
BRANDING VOICE
Sponsored by KISM | Nov 12th 2021 | 4 min read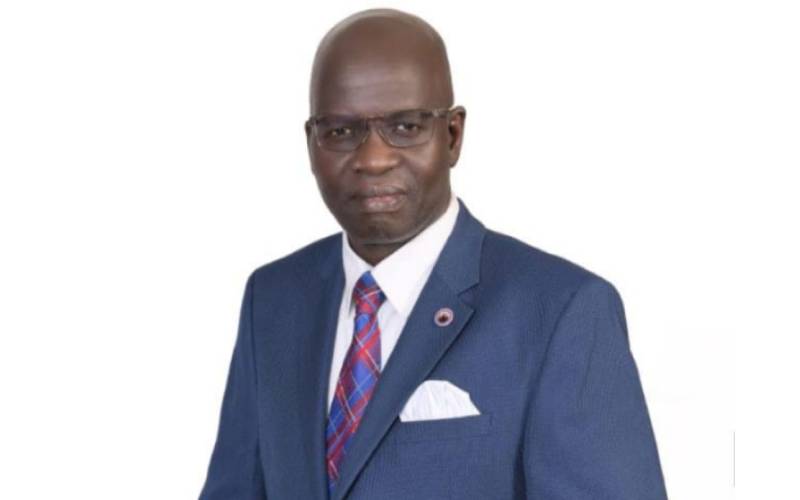 Public Procurement Systems worldwide are at the centre of the strategic management of public funds to promote overall value for money. In addition to this is their important role in helping prevent corruption.
It is indeed a crucial pillar of strategic governance and service delivery for governments across the globe. In Kenya, the supply chain management function is one of the cornerstones in the implementation of the National Development Goals under Agenda 4 and Vision 2030.
Globally, public procurement has suffered negative public perception due to unbridled procurement-related graft cases involving the pilferage of huge public funds. A well-governed public procurement can play a major role in fostering public sector efficiency and establishing citizens' trust'. Creating and sustaining the culture of ethics, integrity and compliance to regulations in public procurement is therefore imperative.
The Kenya Institute of Supplies Management (KISM) is entrusted under the Supplies Practitioners' Management Act (SPMA) No. 17 of 2007, to set and enforce professional and ethical standards governing the practice of Procurement and Supply Chain Management Professionals in Kenya. Today we celebrate first-ever Procurement Code of Ethical Conduct for procurement professionals and the Disciplinary Policy document which has set out the values and clear guidance on the expected behaviour of Supply Chain Professionals in Kenya.
Public Procurement is increasingly considered a core element of accountability to the public on the way public funds are managed. The Code of Ethics is expected to provide guidance and set common ethical standards to assist supply chain practitioners and members to deal with the ethical dilemmas they face in the course of their duties.
Integrity standards are a core element of professionalism, as they influence the daily behaviour of procurement officials and contribute to creating a culture of integrity. According to Keynesian economics, government spending (capital and recurrent) is an important ingredient of economic growth and development. The quality of public procurement practices in a country is determined by the quality of governance therein.
Good governance entails, amongst others, proper procurement practices characterized by accountability, transparency, efficiency and compliance to Rule of Law.
Value for money is the core principle underpinning good procurement governance. This means government officials need to be satisfied that the best possible outcome has been achieved taking into account all relevant cost benefits over the whole of the procurement cycle. According to the World Bank, effective procurement process management does not only involve the purchase of goods, services and works but also plays a key role in curtailing corruption and improving good governance around the world.
The ethical standards of an organization are judged by its actions and the actions of its employees, not by pious statements of intent put out in its name. Procurement ethical standards emphasize procurement ethics being important in procurement, for instance, procurement staff are the representatives of their organization in dealing with suppliers. Sound ethical conduct in dealing with suppliers is essential to the creation of long-term relationships and the establishment of supplier goodwill. It is impossible to claim professional status for procurement without reference to a consideration of its ethical aspects.
The Standards of Professional Conduct offers consistency in professional behaviours and increase awareness of best practices and excellence that should be incorporated in procurement and supply chain activities. Poor procurement practice paves way for high-level corruption, which makes impoverishment inevitable.
The hallmarks of proficient public procurement, according to Nigeria's Bureau of Public Procurement (BPP) are economy, efficiency, transparency, reliability, fairness and accountability and ethical standard. The General Procurement Guidelines of South Africa identifies ethics and fair dealing, accountability and reporting and equity amongst others (such as value for money and open and effective competition) as the pillars of procurement. If any of these pillars are broken, the entire procurement system is bound to fail.
A good public procurement system should provide potential suppliers and contractors with clear and consistent information so that the public procurement process is well understood and applied as equitably as possible. The Governments should promote transparency for potential suppliers and other relevant stakeholders, such as oversight institutions, not only regarding the formation of contracts but in the entire public procurement cycle.
Let me finalise this quote by Janna Cachola: "Discipline is not about the rules, it is about respect. Its respect for those around you, the things you own and for yourself. Discipline is part of being a steward". Men need discipline! Society needs discipline. Countries need discipline! The World needs discipline! He who wants to be successful needs discipline! Let's be men and women of discipline!"
It is important for KISM to ensure that procurement officials meet high professional standards of knowledge, skills and integrity by taking disciplinary actions against errant professionals in both public and private sectors to help reduce mismanagement, waste and corruption. Just like the medical, legal or human resource professions, public procurement officials will greatly benefit from a well-defined Code of Professional Standards, new curricula, specialized knowledge, professional certifications and integrity guidelines.
Written by the Chairman, Kenya Institute of Supplies Management – Mr John Karani