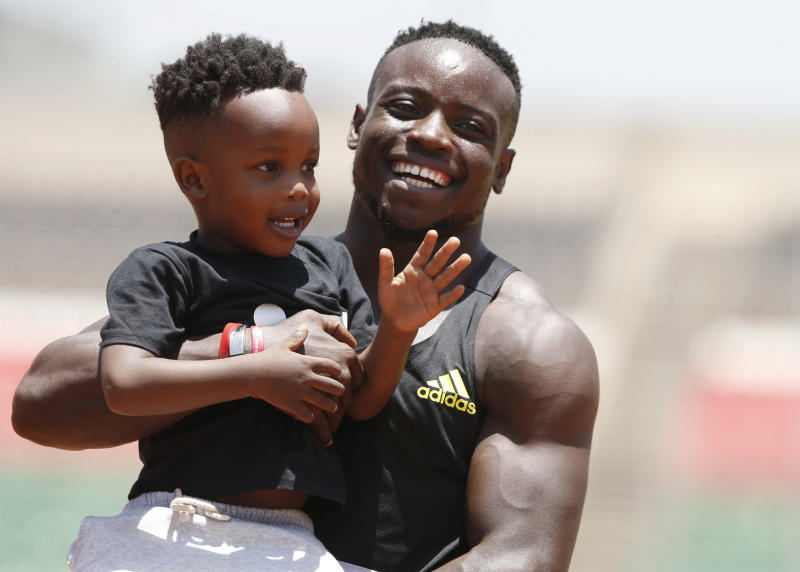 The long wait is almost over. After verbal jostling, the planets have aligned in the athletics universe and the stars are about to collide in the most spectacular fashion imaginable.
Top athletes will converge at Kasarani Stadium for the third edition of Kip Keino Classic, the world Athletics Continental Tour, tomorrow.
There are huge expectations that fastest times on African soil will be posted given the rich field for the one-day meet.
Here Standard Sports shares a ledger of top guns to watch at the historic showpiece where 60,000 spectators will flock Kenya's biggest sporting cathedral to catch the action.
Name: Ferdinand Omanyala
Country: Kenya
Age: 26
Race: 100m
PB: 9.77 seconds
He's Africa 100m record holder who gave Kenyans a night to remember on Wednesday last week as he set a new season best at the ASA Athletics Grand Prix 4 inside Germiston Stadium in Johannesburg, South Africa.
It was a clash between him and homeboy Akani Simbine, the reigning Commonwealth Games champion.
Omanyala, who holds the Africa record at 9.77 set the Kip Keino Classic meet at Kasarani Stadium, won the 100m race in a season best mark of 9.98 seconds.
The battle brought back memories of 2021 Kip Keino Classic meet when Omanyala finished second in 9.77 seconds to slap a new mark on Simbine's then Africa record of 9.84 seconds.
Name: Marcell Jacobs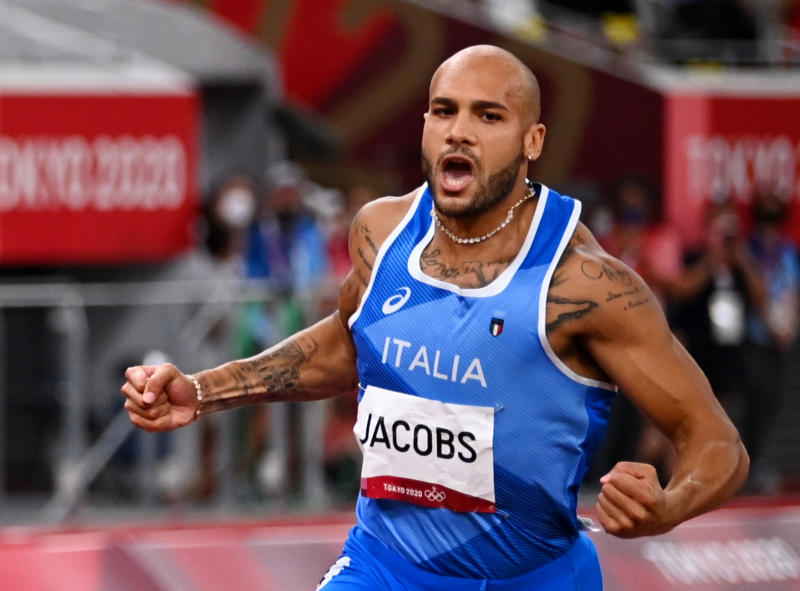 Country: Italy
Age: 27
Race: 100m
PB: 9.80
Italian Marcell Jacobs stunned the world when he stormed to a surprise men's 100m victory at Tokyo 2020 Olympics last summer and continued with his imposing form this year winning the World Indoor men's 60m title to his collection in Belgrade, Serbia in a European Record of 6.41 in March.
After a series of injuries during his stint in long jump, Jacobs, 27, decided to focus his efforts exclusively on sprinting in 2019 and has a personal best of 9.80 seconds over 100m.
Jacobs is the son of Viviana Masini, an Italian woman, and Lamont Marcell Jacobs Sr., an African American United States Army soldier.
He will be racing Africa for the first time.
Name: Isaac Makwala
Country: Botswana
Age: 36
Race: 400m
PB: 43.72 seconds
Isaac Makwala, 400m sprinter with personal best time of 43.72, anchored his Botswana team to bronze medal in men's 4x400m relays at the 2020 Tokyo Games.
Makwala was the gold medallist at the Commonwealth Games in 2018. He has also won continental titles at the distance, winning at the 2015 African Games and twice at the African Championships in Athletics in 2012 and 2014 respectively.
Name: Conseslus Kipruto
Country: Kenya
Age: 27
Race: 3,000m steeplechase
PB: 8:00.12
He's the reigning world 3,000m steeplechase champion, having also won the 2017 World Championships in London. He won the 2016 Rio Olympic Games title.
He is a two-time world 3,000m steeplechase silver medalist.
Kipruto, who made his maiden trip outside the country to Eritrea in May 2011, won gold medal at the World Youth in Lille, France, that year.
Although he has been out of action for two years, Kipruto is expected to stage a brilliant comeback at the Kip Keino Classic meet.
Name: Daniel Simiu
Country: Kenya
Age: 26 years
Race: 5,000m
PB: 13:12.26
Despite missing out on a podium place in the men's 3,000m, Kenya's Daniel Simiu considers his performance at the World Indoor Championship in Belgrade as progress towards better things.
He will compete in 5,000m at the Kip Keino Classic tomorrow. Simiu's career has been riddled with setbacks from which he has managed to rise, such as in 2019 when he was barred from competing at the World Championships in Doha for not fulfilling the minimum number of mandatory anti-doping tests within a competitive period.
Simiu also competed in the men's 5,000m at the Tokyo Olympics where he failed to qualify for the final after clocking 13:41.64 in Heat One of the race.
Name: Shelly Ann Fraser-Pryce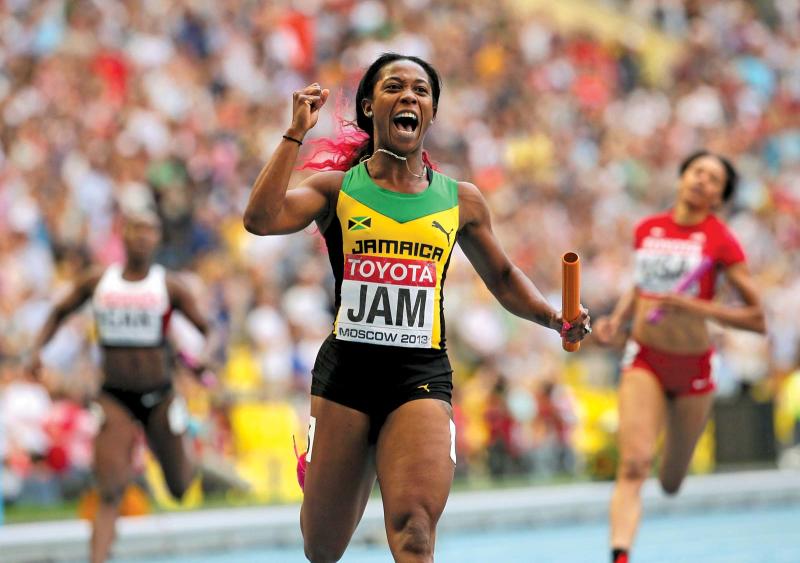 Country: Jamaica
Age: 35
Race: 100m
PB: 10.60
Three-time Olympic champion, Shelly-Ann Fraser-Pryce, known affectionately as the 'Pocket Rocket' due to her petite frame is the star attraction in women's 100m race.
Fraser-Pryce has collected eight Olympic medals. She rose to prominence at the 2008 Beijing Olympics, becoming the first Caribbean woman to win gold in the 100m. At the 2012 London Olympics, she became the third woman in history to successfully defend an Olympic 100m title. After injury affected her season, she won bronze at the 2016 Rio Olympics.
13 years after her first Olympic win, she won a silver medal at the 2020 Tokyo Olympics, becoming the first athlete to medal in the 100m at four consecutive Olympic Games.
At the World Athletics Championships, Fraser-Pryce is one of the most decorated athletes in history, winning ten gold (including one indoor title) and two silver. She is the only person to win four world titles in the 100m—in 2009, 2013, 2015 and 2019.
Her win in 2019 at the age of 32 made her the oldest female sprinter, and the first mother in 24 years, to claim a global 100 m title.
In 2013, she became the first woman to sweep the 100 m, 200 m and 4 × 100 m at a single World Championship, and was voted the IAAF World Athlete of the Year. She added the 60 m indoor title in 2014, becoming the first-ever female athlete to hold world titles in all four sprint events at the same time. She is opening her outdoor season in Nairobi.
Name: Christine Mboma
Country: Namibia
Age: 19 years
Race: 100m
PB: 10.97
Namibian Christine Mboma comes to Nairobi in superb form having raked in a personal best time of 10.97 at Gaborone International Meet last weekend. Her winning time is a new Namibian record, the seventh fastest in the world.
Mboma also won 200m in 21.87 and will hope she carries her form to Kip Keino Classic.
At the age of 18, she won a silver medal in the 200m at the 2020 Tokyo Olympics, becoming the first-ever Namibian woman to win a women's Olympic medal and breaking a world Under-20 and African senior record. Mboma also won the event at the 2021 World U20 Championships and at the Diamond League final.
She will be running at Kasarani Stadium for the third time.
Name: Celliphine Chespol
Country: Kenya
Age: 23
Event: 3,000m steeplechase
PB: 8:58.78
The former World Under-20 champion will be hoping to win a second consecutive title at the Kip Keino Classic.
Chespol won at the Kenya Prisons Cross Country Championships in January, however, it is in the 3,000m steeplechase that she wants to show she is among one of the best in the country if not the world.
She has been consistent in making the national team at various global events and winning at Kip Keino Classic will give her confidence ahead of the World Championships in Oregon.
She will however face competition from her main rivals led by countrywoman Beatrice Chepkoech.
Uganda's Peruth Chemutai, who beat Kenyans to gold over the distance at the 2020 Olympics is also another one who Chespol will want to beat.
Name: Beatrice Chepkoech
Country: Kenya
Age: 30
Race: 3,000m steeplechase
PB: 8:44.32
She is the reigning world 3,000m steeplechase champion. She will take on two-time world Under 20 3,000m steeplechase champion Celliphine Chespol at the Kip Keino Classic meet. She basks in a world record mark of 8:44.32 set in Monaco.
Name: Wojciech Nowicki
Country: Poland
Age: 33
Event: Hammer Throw
PB: 82.52m
Polish Wojciech Nowicki won the gold medal at the 2020 Olympics, an upgrade from his bronze medals at the 2016 Olympics. Nowicki is a three-time 2015, 2017 and 2019 World Championships. His personal best in the event is 82.52m set in 2021 at the Olympic Games in Tokyo
An interesting hammer throw event at Kip Keino Classic that will pair all the medallists from Tokyo Games with Nowicki taking on silver medalist Eivind Henriksen of Norway and fellow Pole Pawel Fajdek who won bronze in Tokyo.