Winston Churchill said, "A love for tradition has never weakened a nation. Indeed, it has strengthened nations in their hour of peril."
It is perhaps this love that inspires and motivates The Hindu Council of Kenya, a charitable trust established over 50 years ago to showcase their incredible culture in an extravaganza that celebrates the diversity of the Hindu culture every year.
Locals had the rare opportunity to explore and share the Hindu cultural and religious experience at a two-day event organised by The Council over the weekend.
The event, dubbed Sankruti Mahostav, focused on celebrating unity, national integration, and appreciating the diversity of Hinduism.
It brought together 154 Hindu communities across the five Hindu zones, including Kisumu, Eldoret, Nakuru, Mt Kenya, and Mombasa.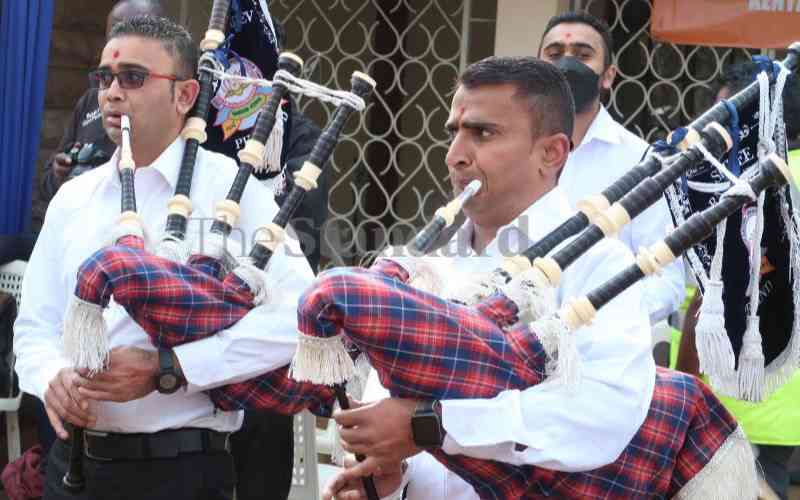 The two-day event showcased cultural activities, music, art, traditional Hindu foods, traditional Indian attire, traditional medicines, religious exhibitions, yoga, and Hindu games.
"Hinduism is a way of life. Kenyans are welcome to interact and learn about Indians. Most Kenyan Indians have been in Kenya for a long time, most of us were born here as far as the fifth generation, so this is home. Our aim is to open our culture to Kenyans, to learn from whatever strengths or weaknesses we have," said Surendra Bhatia, the Council's secretary.
Speaking to The Standard, Dr Virander Paul, the high commissioner of India to Kenya, said that the celebration is not only of Indian heritage but of celebration of the relationship between Kenya and India. He urged the Hindu community to play its part in ensuring access and equity throughout the country.
"There is unity in diversity, and it's a joy to extend our activities to society in general. This is an opportunity to create value for the community," said the high commissioner.
At the exhibitions, yoga teacher, Harshita Gupta, urged Kenyans to embrace yoga, as it is an inexpensive wholesome way to exercise and boost physical and emotional health.
Ayurvedic medicines were also on display, which according to Indian traditional medicine, heal various ailments, such as the Indian Ginseng for pain and inflammation, Brahmi (Water Hyssop) for neurological disorders, and Licorice root for respiratory and digestive disorders.
Various industry captains of the Hindu community, including Vimal Shah, Shri Rasik Kantaria, Shri Rasik Kantaria, and Vijay Srivastava, among others, were present and collectively donated resources to the Hindu council of Kenya, such as a medical van that will be available to people without access to basic healthcare in slums around the city.