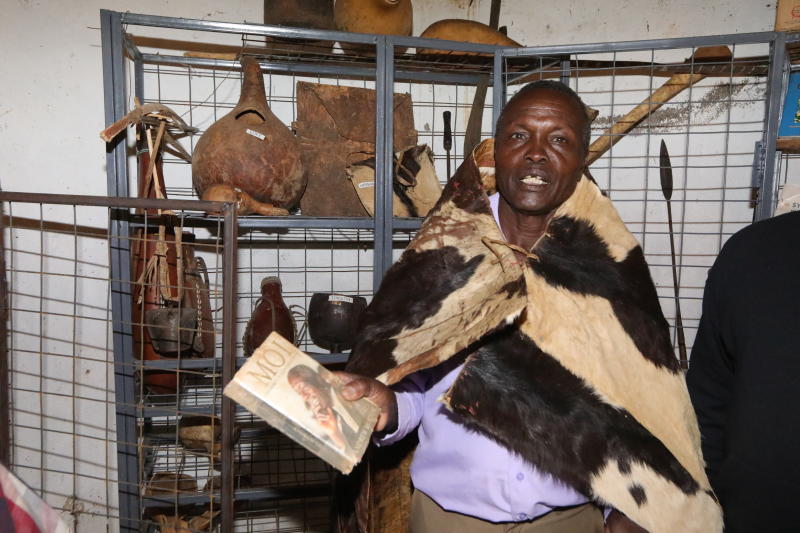 Today, many people, especially Africans find it hard to identify with their cultural values and way of life as a result of embrace to modernisation and civilisation.
One man in Elgeyo Marakwet has taken it upon himself to preserve the fading culture of the Keiyo community, which is part of the Kalenjin subtribes.
Joseph Kwambai, 70, said modernisation has changed the African society from a traditional socio-economic setup to where locals have now adapted to new norms and way of life.
"Driven by the need to ensure future generations get a feeling of how Africans behaved and conducted themselves in the past, I have been collecting Keiyo relics and preserving them in a museum in Chekobei village in Keiyo south sub county for the past 20 years," said Mr Kwambai.
Situated next to Chekobei Primary, along the Iten-Kabarnet road, the cultural centre is decked with a collection of books showing how the cultural heritages of African communities used to live and socialize in the past. It even holds currencies in different denominations and states.
"I have several Biographies including the one of the late second President Daniel Arap Moi "the making of an African Statesman" by Andrew Morton and many others. Even the Bible and Quran are in the center. Books written by colonialists are also available," he said.
Apart from the books at the Museum, other items showcased include those used in war, ceremonies, rituals, kitchen-ware and farming among others.
There is also a Keiyo homestead erected to illustrate how a family shared the rooms. The old man was forced to travel wide and far in search of the traditional item.
"I am still collecting the items and part of history that I come across about different cultures more so the Keiyo community. Other communities should take up the initiative and ensure they preserve their cultures as a way of ensuring the coming generations will not be enslaved by the coming up of modernisation," he opined.
The centre was then commissioned in 2006 but officially opened four years later to the public.