Popular Kikuyu musician Joseph Kamaru dies at MP Shah Hospital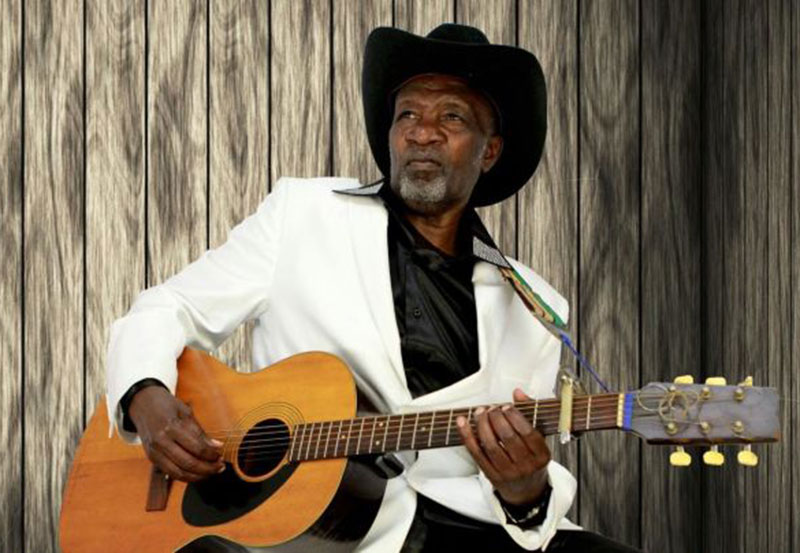 Popular Kikuyu musician Joseph Kamaru has died while undergoing treatment at MP Shah Hospital in Nairobi where he had been admitted since Monday, his family has confirmed.
His son Stephen Maina said the celebrated king of benga died at about 9pm Wednesday night after developing difficulties in breathing.
The 79 year old musician was born in Kangema, Murang'a County, where he attended primary school, leaving in 1957 for a tough life on Nairobi's mean streets where he peddled everything from Suta capsules to vegetables.
One evening in 1965 he was listening to the radio when he heard Mwangi wa Gachau's classic Mbeca Ithiragira Urakua; it changed his life.
"I am going to play a better song than this one, and it will also be played on radio," he told his sister, Catherine Muthoni, who was sitting with him.
His first hit recording was in 1968 and he gladly accepted Sh100 in payment.
Forty-four years later he has not only composed dozens of hit songs but is a living legend on the Kenyan music scene, sought out by musicologists and scholars doing research on Kenyan music and Kikuyu culture.
Some of his own classics are Ndari ya Mwalimu, a reflection of affairs between wayward teachers and pupils; Tiga Kuhenia Igoti (Don't lie to the court), a tale of sexual harassment involving rape nearly 30 years before it became the subject of public debate; and Nuu Ucio, a deft insight into the issue of promiscuity in the 1980s long before it gained public prominence.
He was not quite sure how many songs he has recorded but estimates there could be more than 1,000, some of them never released.
His first formal job was working as a house-help and a nanny, and it paid him Sh180 a month, enough to put his sister through a commercial typing course and buy himself a guitar.
His music opened the way into elite circles and, for a time, he enjoyed a special relationship with Presidents Jomo Kenyatta and Daniel Moi. But he fell out with both over matters of principle.
"I was an artiste through and through and defended my constituency, writing songs that reflected the mood of the times," he recalled in an interview.
Eventually the words to his songs fell afoul of the two leaders; he was banished and began to receive death threats.
The 1975-85 period clearly represents Kamaru's best years marked by a string of hits and a live band that was one of the best in the business. That success was only enhanced by the release of the adults-only cassettes, all dealing with Kikuyu folk songs, most of which were as explicit as they could possibly be.
Then 23 years ago, he announced that he had been "born again" and would no longer perform the secular music on which he had built his career and huge following.
Many thought it was just a gimmick and that he would change his mind, but he remained true to his conversion.
His career took a nosedive, and he was no longer in great demand. But he had no problem with that, observing that success is subjective and depends on who is making the judgement.
Kamaru received significant support from Voice of Kenya radio presenter Job Isaac Mwamto, who wholeheartedly embraced the rise of Kenyan music, pulling it from the confines of the vernacular service to the much more prominent national service where Mwamto was a national celebrity.
His rising popularity did not escape the attention of President Kenyatta, who invited him to perform at his Gatundu home. He took his band along, but the President was not interested in the instrumentation and ordered the backup group to stop playing; he only wanted to hear Kamaru sing.