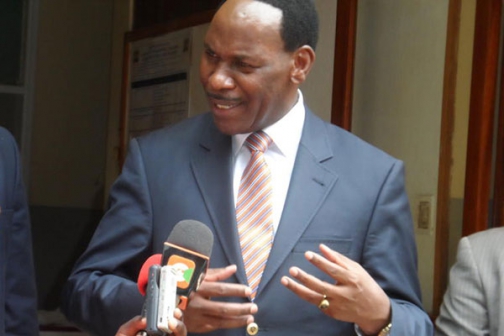 EMBU: Kenya Film Classifications Board (KFCB) has issued a ban on use of what it considers obscene stage names by local musicians as well the sale of music with obscene language in any music outlet across the country.
KFCB's Chief Executive officer Ezekiel Mutua said some musicians have been using obscene stage names coded with graphic meaning.
Mutua said such musicians have been served with a seven-day notice to withdraw their stage names and obscene music failure to which they face legal actions.
Read More
He said that the board has also issued notice to all music outlets not to sell such music since the songs were only glorifying sex thus compromising the morality of the society.
He cited some of musicians from Ukambani such as Alex Kasau who uses the stage name Katombi, whose content have been investigated and found to be in breach of Board's regulations.
The CEO at the same time has banned the hawking of movies that have not been classified by the Board, as the content was pornographic.
Mutua said that the films were getting to the hands of children through video kiosks operated in the market places.
He said that the Board was out safeguard the country's molar fabric and that such films comprised it.
Speaking in Embu when he paid a courtesy call to the Eastern Regional Commissioner Elias Kithaara, Mutua said that the crackdown of video kiosks operating with such film content will be intensified across the country.