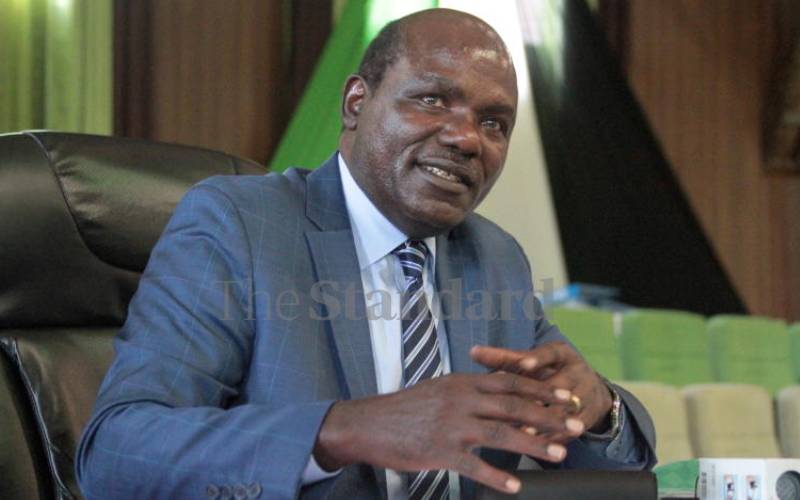 Buck passing between the Independent Electoral and Boundaries Commission (IEBC) and the Communication Authority of Kenya (CA) over network coverage in some polling stations is not reassuring.
With 52 days to the general election, there are revelations that at least 1,200 polling stations do not have 3G and 4G network coverage required for electronic transmission of results.
To date, IEBC does not seem to have a record of polling stations not under the 3G and 4G network coverage effectively setting up grounds for litigation should the presidential election outcome be challenged at the Supreme Court. In the 2017 presidential election petition, dubious results transmission was cited as a factor.
Yet even as they engage in buck-passing, IEBC and CA have had five years to set up credible systems to avoid the pitfalls encountered in 2017 that resulted in the nullification of the presidential election. It is not acceptable that agencies charged with delivering credible elections are leaving too much to chance less than two months to the voting day.
Rather than engage in finger pointing, both CA and IEBC would do well to find a solution to the challenges they face. At least one million votes from the said 1,200 polling stations without dependable network coverage will be affected in the event the results are not transmitted electronically and on time as specified by the law.
To achieve this, both parties must ensure the 3G and 4G network coverage is up and running, or provide an acceptable, legal alternative.
In the 2017 presidential petition ruling, the Supreme Court said the entire process of conducting an election is important and must work seamlessly. Any hitches in the process can be used as a reason for annulling election.
We cannot afford another annulment of an election. It would be costly for the country. Nothing should be left to chance or lay ground for court battles.