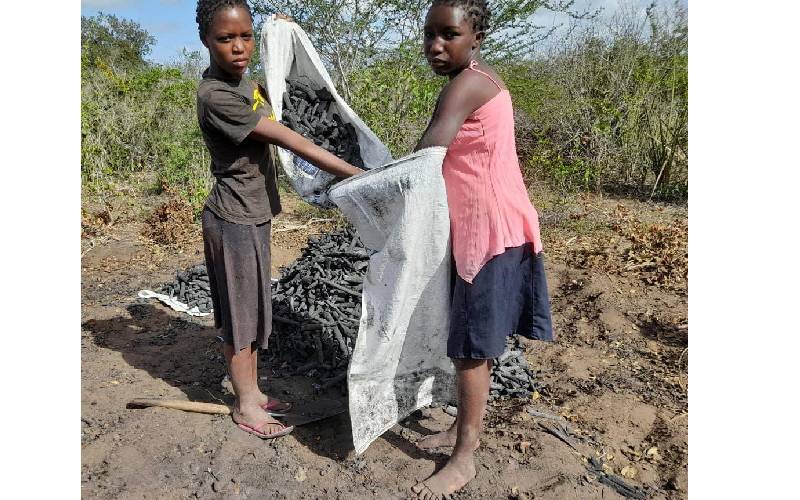 Rose Kadzo Emanuel and Celestine Rehema Emanuel scored 349 and 334 marks respectively in the 2021 Kenya Certificate of Primary Education (KCPE) exams.
However, the two sisters' dreams for better lives and their pursuit of further education have been dented despite their impressive performances.
The two sisters have failed to join Form One due to a lack of school fees.
When the Standard team visited the girls today at their home in Milore in Ganze sub-county, the two girls who were supposed to join St Thomas Girls in Kilifi County, were at a nearby forest burning charcoal in order to help their parents fend for their family.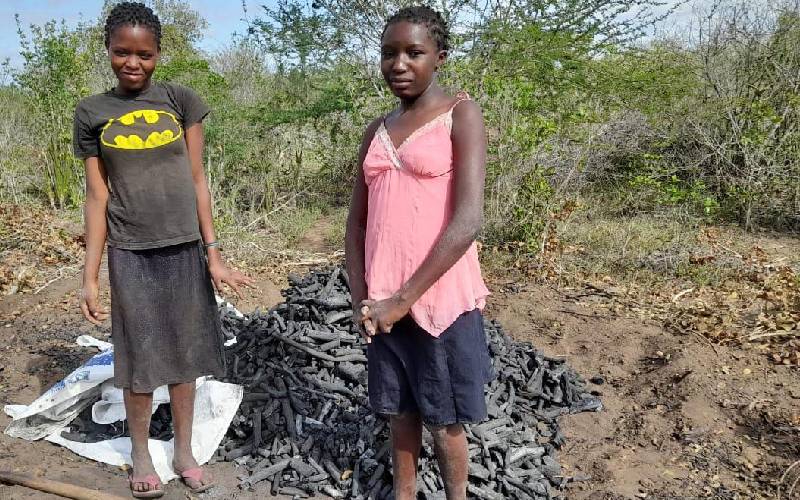 "We just had to find something constructive to help our parents since the situation at home is really bad," says Rose.
The two girls say that their parents do odd jobs to get them through the day.
They are now unsure of how their future will progress as they are very unlikely to join the secondary school as their parents can not afford the fees.
The two are appealing to well-wishers to help them offset the fee balances so they can join Form One and realise their dreams.
Each of the girls is required to pay Sh35,000 per year.
Loice Mapenzi Mwamunda, the mother of the two girls says she is unable to raise her daughters' school fees since she lost her only source of income.
"My livestock were wiped by the drought that hit the area for the last two years. They were my only source of income," says the mother of nine.