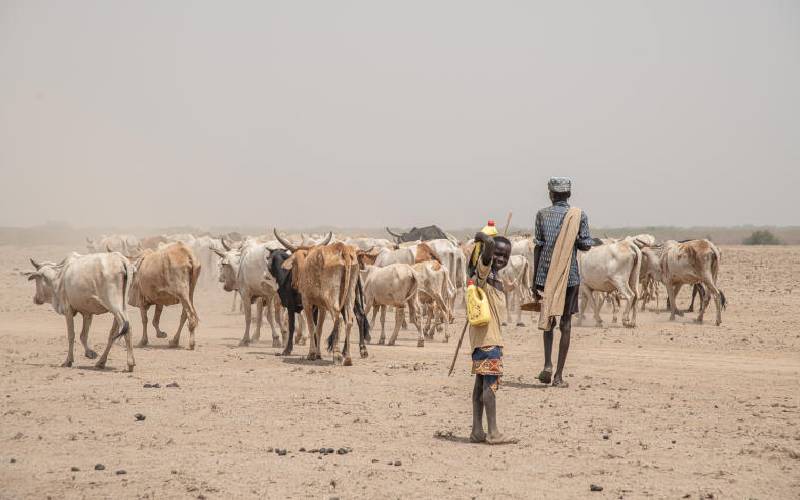 A livestock vaccination drive turned tragic after bandits invaded and killed a man before driving away hundreds of cows that had been brought for the jabs at Lakwamosing in Turkana East.
During the attack, the bandits made away with more than 1,500 cattle that had been vaccinated.
Tension remained high after the bandits suspected to be from the neighbouring Baringo County stormed the village located a few kilometres from Kapedo.
During the Thursday raid, the vaccination exercise funded by The World Bank was interrupted following the indiscriminate shootout by the bandits.
A 13-year-old girl who was caught up in the melee sustained gunshot injuries on her thighs and was rushed to nearby Lokori hospital for treatment.
Agriculture, Livestock and Fisheries Executive George Emoru who was leading the vaccination exercise was also caught up in the crossfire.
The attack happened as he addressed locals while vaccination continued.
"The vaccination exercise was going on smoothly. We had just gone to the villages to speak to locals on livestock management when the bandits struck and took away all the cattle that we had vaccinated," Mr Emoru said.