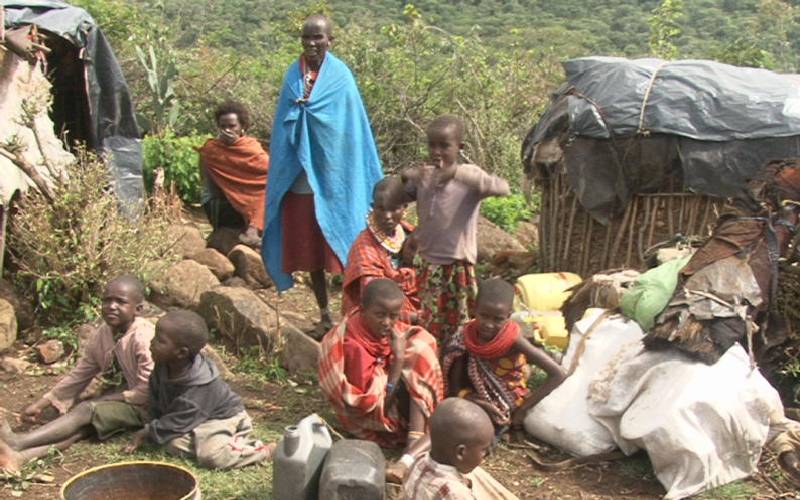 For residents of Nachola ward in Samburu County, their world is a living hell.
Their days and nights are characterised by the constant threat of attacks perpetrated by cattle rustlers, who kill, drive away with their livestock and occasionally set their homes on fire.
Only the poor, sick, and the old have stuck around holed up at home, trembling at the slightest noise, in the once-thriving rural settlement, now little more a ghost village.
The village in the northern part of the county has been attacked 12 times between November and Thursday last week.
At least 20 people have been killed and more than 1,000 livestock stolen from the residents, who depend on them for survival. According to residents, hordes of armed men have killed, stolen livestock, and occasionally set homes on fire.
Those afraid of more attacks have fled the village and sought refugee in the neighbouring Isiolo County or moved to safer towns like Maralal.
An elder, who is among those left behind in the desolate village, says people have left because of insecurity.
"Almost everyone has fled because of fear. We never sleep, day or night. At the slightest distress call, we hide in our houses," Aloise Losike, the elder, told The Standard. "Staying here is very dangerous. Especially today, market day. This is often when they attack. Now they will not dare, because police are here," he said.
Asked whether he knew who the attackers are, Mr Losike quickly says; " Our Samburu brothers are responsible for the attacks."
Adding, "The attackers are from Samburu community. They have weapons and they pick the best of the herd because they are doing this for business."
Losike says the theft of livestock is a lucrative venture because the attackers only pick the best of the livestock, which are sold at cattle markets attended by members of one community. He says they were forced to close down a market and a slaughterhouse to avoid attacks.
"We had a livestock market here at Baragoi and a slaughterhouse but because of frequent attacks, we were forced to close them because they attracted the bandits," Losike said.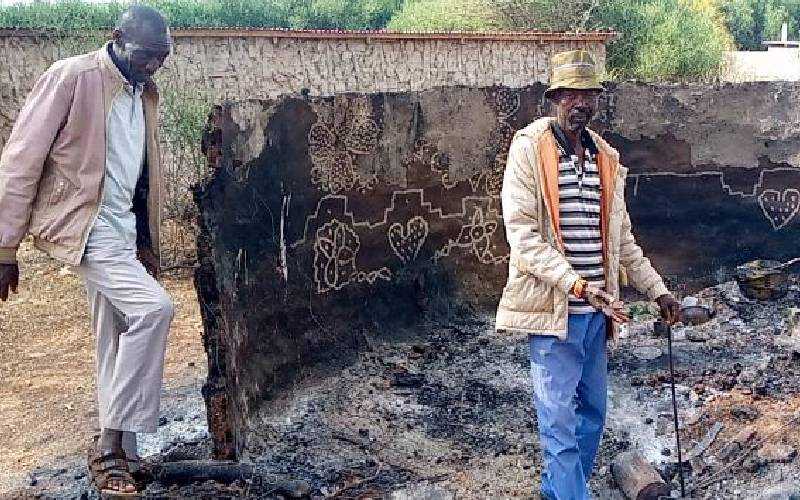 Nachola ward representative Lawrence Lorunyei is a bitter man. He says the frequent attacks have left residents in fear and has affected learning in schools in the region.
"Children in schools are in a panic because of the gunshots during attacks," he says adding that Baragoi Mixed Secondary School, Baragoi Girls and Natiti primary school are some of the institutions caught at the centre of the insecurity. Mr Lorunyei, who was armed with a list of attacks carried out in the region since last year, says Non-Governmental Organisations have opted to keep out of the troubled region. He says the attacks targeting members of the Turkana community living in Samburu started five years ago.
"It all started as cattle rusting attacks but in the recent past, we see burning of houses and schools, something that points to a deeper mission rather than livestock theft," Lorunyei says.
The MCA claims that the attacks against members of the Turkana community residing in the county has some political agenda.
Nachola ward in Samburu north is predominately occupied by members of the Turkana community, the second-largest tribe in Samburu County. Lorunyei claims the area has been isolated administratively and even for the youth to get national identity cards is a major problem.
"As a local leader, I received reports from my constituents that it is difficult for them to acquire identity cards. The process is slow and the young people are told to wait for vetting," he claimed.
But Samburu County Commissioner Henry Wafula, who was posted there a month ago, has downplayed claims that Nachola is isolated administratively. He, however, says he has engaged leaders in peace-building meetings that have been helpful to encourage co-existence among communities in the region.
Additional reporting by Michael Saitoti