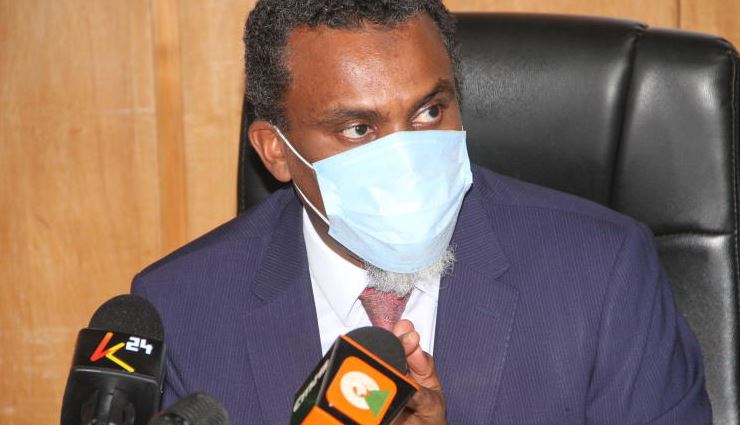 Director of Public Prosecutions Noordin Haji
(above)
and world marathon record holder Eliud Kipchoge are among four Kenyans who got onto the list of top 50 African disruptors. The ranking, which was done by the
Africa Report,
puts the four among politicians, athletes, investigative journalists, techies and business barons who are the rules of the game – some for the better and others for worse – on the continent. The other Kenyans on the list are Twiga Foods CEO Peter Njonjo and consultant Edwin Macharia.
Financial misconduct
Haji is ranked position 37 for his efforts to fight crime in the country, and features alongside continental men and women who the report says are shaking up the status quo, asking uncomfortable questions, upending business models and fighting preconceptions. The report indicates Haji is delivering on his promise to tackle graft. "The Director of Public Prosecutions orchestrated the July 2019 arrest of the country's finance minister, Henry Rotich, on suspicion of financial misconduct, which Rotich denies; 27 other government officials were also charged," the report said. The report cited Rotich as the first sitting Cabinet Secretary to be charged with financial misconduct in the country's history.
Tilted focus
The report indicates that Macharia, the final Kenyan on the list at position 47, was hired as global managing partner – the first time a Kenyan has held the role – by global consulting firm Dalberg Advisors.