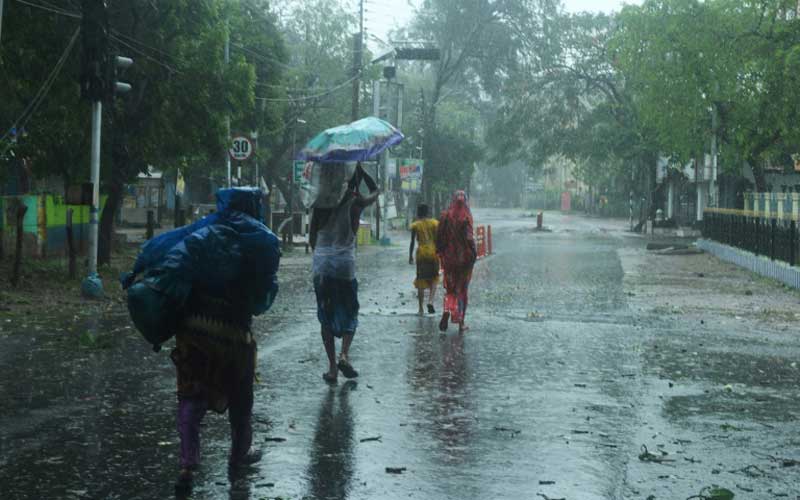 Several million people battened down on Wednesday as the outer edges of the fiercest cyclone in decades rattled Bangladesh and eastern India, potentially bringing widespread destruction and misery in its wake. As the eye of Amphan fast approached, the Bangladeshi Red Crescent reported the first death, after a volunteer drowned while moving villagers to shelter when strong winds capsized a boat. Authorities have scrambled to evacuate low-lying areas in the storm's projected trail of destruction, but their task is complicated by the need to follow precautions to prevent the spread of coronavirus. "There is panic," said Abdur Rahim, a Bangladeshi shrimp farmer on the edge of the Sundarbans mangrove forest, which was expected to bear the full brunt of the impact.
Regular victims
Bangladesh's low-lying coast, home to 30 million people, and India's east are regularly battered by cyclones that have claimed the lives of hundreds of thousands of people in recent decades.
Rohingya refugee fears
Although outside Amphan's predicted path, there are fears for the almost one million Rohingya refugees in southeastern Bangladesh -- most living in flimsy, makeshift shacks. The first coronavirus cases were reported in the teeming camps last week, and by Tuesday there were six confirmed infections. The UN said food, tarpaulins and water purification tablets were stockpiled, while authorities said the refugees would be moved to sturdier buildings if needed. "We are fully prepared," said Mahbub Alam Talukder, Bangladesh's refugee commissioner. There were also concerns for hundreds of Rohingya thought to be out at sea in rickety boats that have been denied entry by Thailand and Malaysia in recent weeks because of coronavirus restrictions. "Heavy rains, flooding (and) the destruction of homes and farmland will increase the likelihood of the virus spreading, particularly in densely populated areas like the refugee camps in Cox's Bazar," ActionAid said. "It will also undoubtedly increase the number of lives and livelihoods already lost to this pandemic."