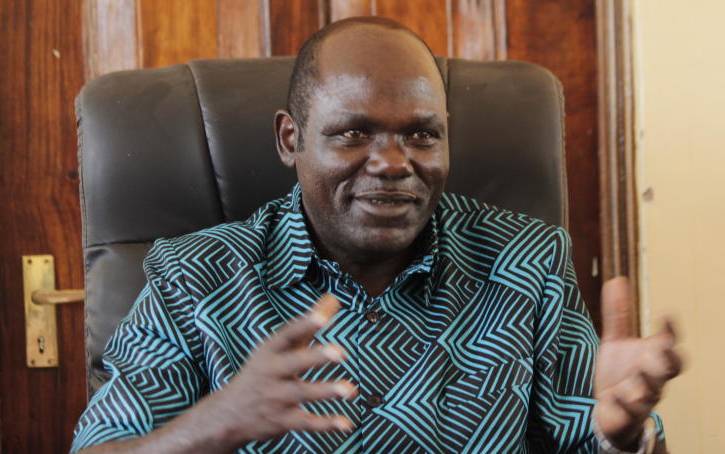 The Independent Electoral and Boundaries Commission (IEBC) has uploaded the 2017 General Election results on its portals for public access. The polling body says the move is in conformity with the Constitution which obligates the State to provide such information to the public. "Pursuant to Article 35 that grants citizens the information held by the State as well as obligating the publication and the publicity of such information, the Commission presents the results of 2017 General Election and Fresh Presidential Election," IBC says on its statement released on Saturday, May 16. The statement which was signed by the IEBC Chairman Wafula Chebukati
(pictured)
notes that Kenyan registered voters in 2017 were 19, 611, 433 up from 14, 388, 781 voters in 2013. This means that the country had an increase of five million registered voters over the five-year period.
SEE ALSO: 10 people shortlisted for registrar of parties position
Going into the demographics of the registered voters, the polling body said that the number of young voters within the age bracket of 18 to 25 years increased by a margin of 0.4 per cent over the same period, and represented 17.4 per cent of the registered voters. According to the IEBC analyses, more men (53 per cent) registered as voters more than women (47 per cent) over the same period. It also says that generally, majority Kenyan registered voters as of 2017 (51 per cent) mainly comprised of young people aged between 18 to 31 years. The country equally had an increase in the number of registered voters outside its borders as 4,224 registered to cast their votes in 2017 compared to 2,637 in 2013. The total number of contestants of the 2017 General Election was 14, 523 out of which 4,002 were independent candidates. IBEC further notes that this increase in numbers meant that the polling body had to increase the number of facilities required for the exercise.