Arts & Culture
Covid-19 has given a new lease of life to an old song about social distancing.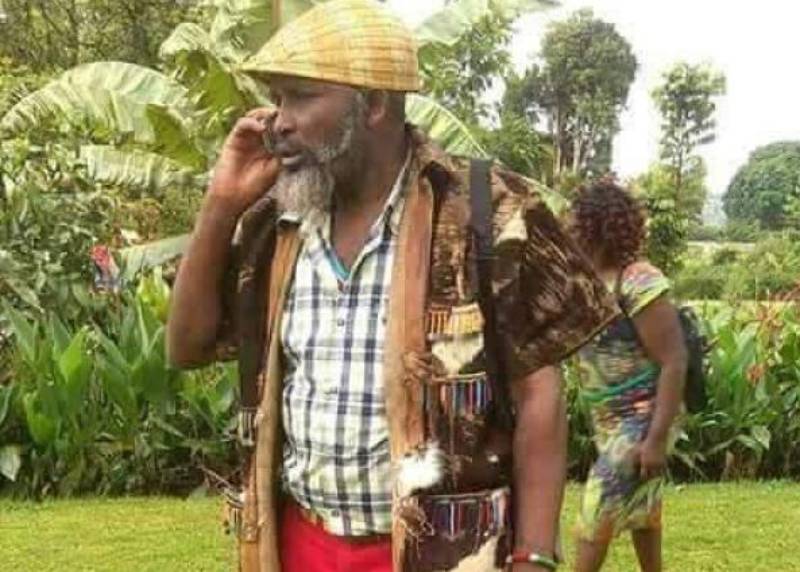 Covid-19 has given a new lease of life to an old song about social distancing. Micah Maritim (pictured) the singer who composed the song 18 years ago, is also basking in new-found glory. In the 10-minute song, Maritim warns about a certain incurable disease, urging his listeners to literally run to the hills for safety.
SEE ALSO: Take charge of your children; Magoha to parents
"Don't let anyone touch you/ even when you are in bed sleeping/ Don't brush shoulders with anyone even when you are walking around/ Don't shake hands with anyone; and why should you? do you know that the person has come from or touched....?" Goes part of the chorus. The 62-year-old singer from Bomet County is known for his social commentary. He said he composed the uncharacteristically lengthy song in 2002. "At the time, I was in Eldoret and television channels were awash with reports of Severe Acute Respiratory Syndrome (SARS) which had broken out in China and was spreading to other countries," Maritim said. "From the scary news clip I saw medics in protective gear attending to patients, and outside, police officers were chasing people off the streets. It was then that I decided to compose a song about this phenomenon." Maritim started singing in 1981 and has a repertoire of over 100. He says that he did not even sit down to write lyrics to the song titled "SARS". He says he just entered the studio and "went with the flow".
SEE ALSO: 'Hunger or murder': Lockdown poverty exposes African sex workers to more violence
"What scared me was China's directive outlawing spitting. I dreaded what would happen in Kenya if SARS got here, considering that members of the Kalenjin community have a habit of spitting all over the place," Maritim said. Though the song got considerable airtime, Maritim says he is surprised by the renewed interest in the song in the face of Covid-19. The singer blasted Kenyans for disregarding the government directives on containment of Covid-19. "The world managed to beat SARS and Ebola by adhering to prescribed safety measures. Here, we are just dancing with death," he said. When asked whether he was living up to his own message of staying safe as per his message in the song, he said: "My brother, have you spotted me in the streets lately? I have confined myself to my house as a matter of fact."
SEE ALSO: Bitter sweets: Madagascar minister fired over US$2.2m candy plan to go with coronavirus 'remedy'
Maritim argued that according to him there is no difference between SARS and Covid-19. "It is the same disease, just diffident names. You just look at the symptoms and the origins and it's the same thing. "During SARS people were advised to practice social distancing and those infected were quarantined. "We were also told to wash our hands and cover our mouths while coughing. Aren't we now being told the same things?" he said. The only difference he said is that people are now being asked to wear gloves for protection.
SEE ALSO: Matiangi: Report on reopening of churches ready, to be handed to Uhuru
Maritim said since Covid-19 knocked the dust off his song, someone who was listening to it for the first time accused him of "bringing" the disease to Kenya. "I did not 'call' the disease. I have never travelled to China. I just did a song to educate them to practice social distancing whenever the world is ravaged by a disease whose cure is not known," he said, and called on Kenyans to heed the government's directive on social distancing. "If the government directs that there should be no handshaking, why should we defy such a simple order? Can't we just salute like military officers and everyone goes his or her way. Why do we want to kill each other with foolishness?" he posed.