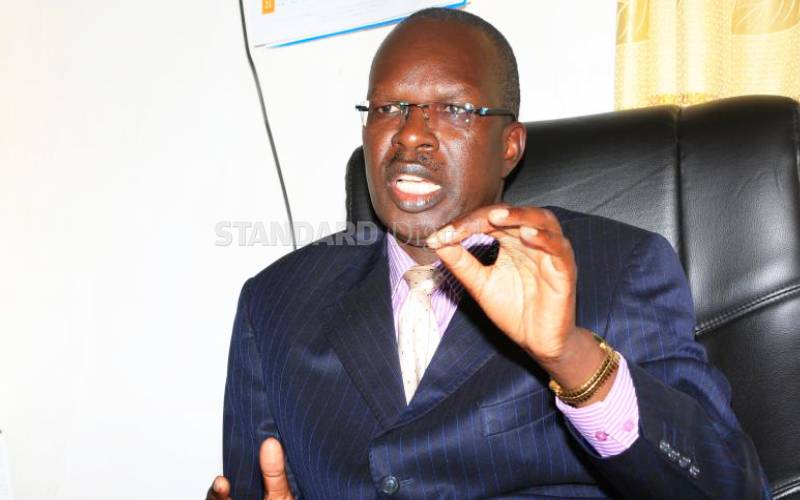 Construction at the Sh380 million Bachuma Livestock Export Processing Zone is scheduled to be complete by May. The project in Taita Taveta County which started in 2015, has experienced long periods of delays due to lack of funds from the State. Speaking during a tour of the project, Coast Regional Commissioner John Elungata (
pictured
) said the Government is keen to ensure the project is complete by May this year.
SEE ALSO: Samboja given two weeks to settle rent
"We have come here on a fact finding mission. This project has been moving at a slow pace. We want it complete by May," said Mr Elungata. Some of the works being undertaken include road construction, building of animal sheds, quarantine centres among others. Elungata who is the chairman of the Coast Regional Development Implementation Coordination Committee said the project aims to improve rural livelihoods especially in terms of food security. He noted that the livestock sub-sector is an important source of economic growth, and that is why such State projects are imperative. The Director for Veterinary Services Hesbon Awando said once complete, the project will be vital for disease prevention through its quarantine centres.
SEE ALSO: Taita Taveta County sued over Sh5.5 million rent arrears
"This project will be a disease free zone. It is now 60 per cent complete," said Dr Awando. He noted that it will boost livestock exports to lucrative foreign markets, and help farmers get better returns by cutting out middlemen. Awando said the zone, which can accommodate 100,000 cows, will also help Kenya meet strict health and safety standards that are a requirement in the international market. He added that the zone will have a holding area built on 15,000 acres of land. This will be where livestock will be quarantined for 60 days.