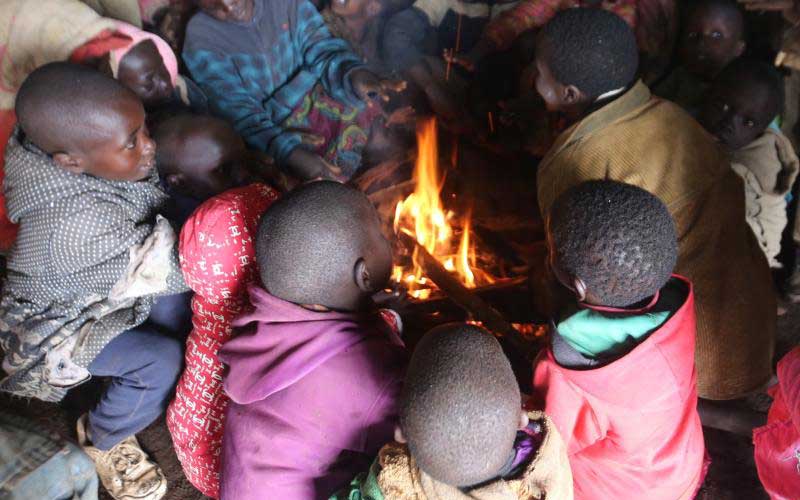 It was a relief for families displaced by landslides and floods in West Pokot after the Kenya Red Cross Society announced plans to construct new houses for them. The project, estimated to cost over Sh30 million, will benefit 228 families. "As a lead agency in humanitarian emergencies, the Kenya Red Cross Society in partnership with other players is in a months' time expected to start constructing houses for families whose homes were left inhabitable after the landslide," said Red Cross West Pokot County Coordinator Scolasticah Kapelo. Speaking to
The Saturday Standard
yesterday in her office in Kapenguria, Ms Kapelo said recovery measures have been taken following the landslides and mudslides that claimed 40 lives.
SEE ALSO: Man set house ablaze, kills wife and two children
She said the society is in the third cycle of their disaster management programme that aims at helping the affected families recover after the incident and carry on with their lives. "Disaster management is one of our programmes as Red Cross, and it has four different stages in its complete cycle including preparedness, response, recovery and mitigation processes," said Kapelo. The official noted that with the help of village elders and local authorities, they have identified deserving cases to ensure that no one is left behind in the resettlement. "We have already gone to the ground and with the help of village elders and local authorities, we have done thorough assessment to ensure no one is left out and no one cheats their way into benefitting," emphasised Kapelo. She added: "We are working closely with the county multi-agency committee to see to it that the affected people are resettled as soon as possible," she said. Kapelo said beneficiaries of the project are those whose houses were totally destroyed.
SEE ALSO: At least 50 dead in landslide at Myanmar jade mine, officials say
The county coordinator thanked every department that responded to the disaster and even the friends and relatives who hosted the affected families. "As Red Cross, we totally appreciate every organisation or individual who responded to the disaster. There was a positive response and people affected received support from all corners and the door is still open," said the coordinator. People and animals were trapped and buried alive by the landslide. Sondany Location chief Joel Bulal said 12 people died in Nyarkulian while four others lost their lives in Parua.