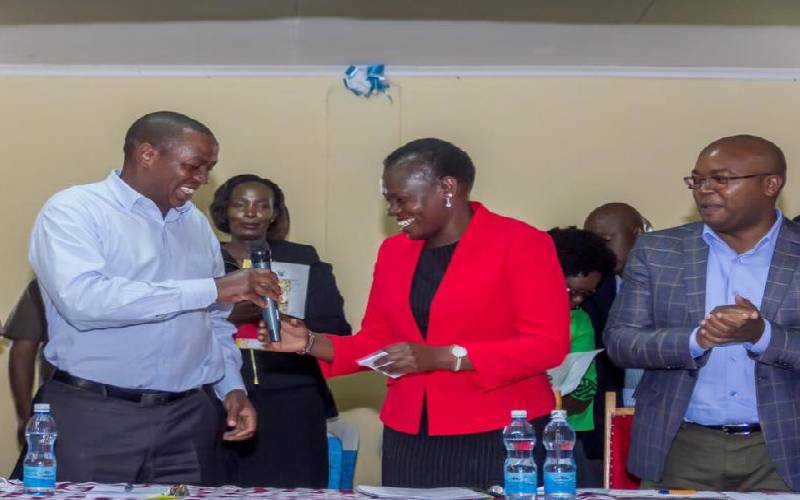 Rift Valley
Karoney had said that by June 2019, all land owners would be issued with documents
More than 30,000 land owners in Laikipia are yet to receive their title deeds, six months after they were promised by the government. In 2018, Cabinet Secretary for Lands Faridah Karoney pledged that the government would issue 40,000 titles to individuals and land buying companies to ease the backlog in the lands registry. The deadline for the issuance was to be June 2019. However, more than six months after the date elapsed, the intended recipients are still waiting. To make titling possible, Ms Karoney and Laikipia Governor Ndiritu Muriithi had promised to resolve hurdles that have made it impossible.
SEE ALSO: Standoff as county faults PSC bid to save sacked doctors
The challenges included land disputes, double allocations, court cases and squabbles between authorities and individuals accused of grabbing public land.
Waiving duties
Both the county and national governments were also to facilitate the titling exercise by waiving stamp duties, surveying and planning fees owed by land buying companies. So far, none of the efforts promised has come to fruition. As a result, the titling promise has stalled. Rosemary Theuri, a resident of Likii, was one of those who were to receive titles.
SEE ALSO: Varsity students develop website for Covid-19 data
"I have lived in Likii for over 40 years. We have always been promised title deeds. We hoped when Karoney came, we would finally have the document," said Ms Theuri. To hasten the process, the national and county governments were to offer surveying and planning services at no cost.
Exercise on course
Mr Muriithi, however, asserted that the exercise was on course. He said that so far, 8,000 title deeds have been issued. He said the delay had been occasioned by the refurbishment of the registry office in Nanyuki, and the setting up of a new one in Rumuruti.
SEE ALSO: Locally made ventilator machines to hit the market next week
The offices were needed to increase filing capacity. "Repair of the Nanyuki office is now complete," Mr Muriithi said.