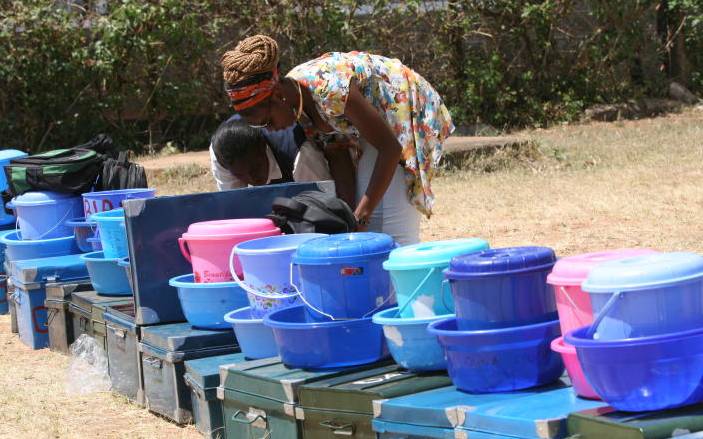 Education
Anxiety grows as high tuition fees for Form One and looming mass transfers take the shine off the wait for 2020.
Parents are struggling with the hunt for Form One admissions for their children as anxiety grows over a proposal to increase tuition fees. Meanwhile, teachers have to grapple with looming mass transfers as schools reopen next month. With Christmas festivities drawing to a close, parents and teachers are now being forced to confront the challenges plaguing admission of Form Ones, and the roll-out of the Grade Four competency-based curriculum (CBC) in primary schools. Protests have emerged over the just-concluded Form One selection, with some parents complaining that they did not get the schools they wanted for their children.
SEE ALSO: We should tread very carefully on reopening of learning institutions
Ministry scholarships Some of the parents who spoke to The Standard yesterday said they were yet to settle on schools allocated to them, and were facing the headache of a physical hunt for better institutions in the days ahead. And for those who were allocated the schools they wanted, high fees seemed to be an overriding worry, even as Education Cabinet Secretary George Magoha directed schools to ensure strict adherence to tuition guidelines. "We have been allocated a good school but we may not afford it, so we may have to give up the slot and get a cheaper school," said a parent in Kakamega County. Some parents were pegging their hopes on the ministry's 9,000 scholarships, but Prof Magoha said the scheme targets extreme poverty cases in 110 sub-counties, and informal settlements in 15 urban areas.
SEE ALSO: Headteachers want exams postponed
Secondary school principals have already asked the ministry to raise fees per student by between Sh6,257 and Sh17,773 to bridge huge budget deficits in their institutions. The school heads said more than 8,000 secondary schools are facing challenges of acute underfunding, which has informed the push for higher fees. If the request is approved, fees in extra-county schools will go up by Sh17,773, pushing the annual cost to Sh80,452 up from the current Sh62,679. It also means that parents with children in national schools will have to fork out an additional Sh15,848 per child, increasing the annual tuition fees to Sh91,646. The current annual fee in the 103 national schools was pegged at Sh75,798.
SEE ALSO: TSC pleads for more cash to hire teachers
The government sends Sh22,244 annually per child in boarding or day schools to cater for tuition costs, medical cover, activity fees and maintenance and improvement. Under the new proposals, parents with children in county schools would pay Sh7,537 more, taking the fees to Sh70,216 up from the current Sh62,679. Parents with children in day schools (sub-county schools) will also be hit because in addition to lunch money, they would be required to pay an additional Sh6,257 per year. Fees guidelines Speaking when releasing the Kenya Certificate of Primary Education exam results, Magoha said school fees guidelines must be followed.
SEE ALSO: Nadia Mukami's car gift to her parents
He, however, added that schools are free to engage well-wishers who are wiling and capable of chipping in additional monies to fund various projects. Teachers who spoke yesterday also expressed fears about the ongoing mass transfers, with some saying they have been separated from their families. The Teachers Service Commission (TSC) is moving more than 2,000 teachers and heads of institutions to new stations under its normal transfer programme that is effected every end of the year. Further, implementation of the new curriculum is gathering pace, with the roll-out set to be extended to Grade Four as authorities work to ensure effective transition from 8-4-4 to the 2-6-3-3-3 school system. President Uhuru Kenyatta announced there would be no national examinations at the end of primary education under the new curriculum. A task force set up by Magoha to advise on the finer details of the transition is set to release its report soon.