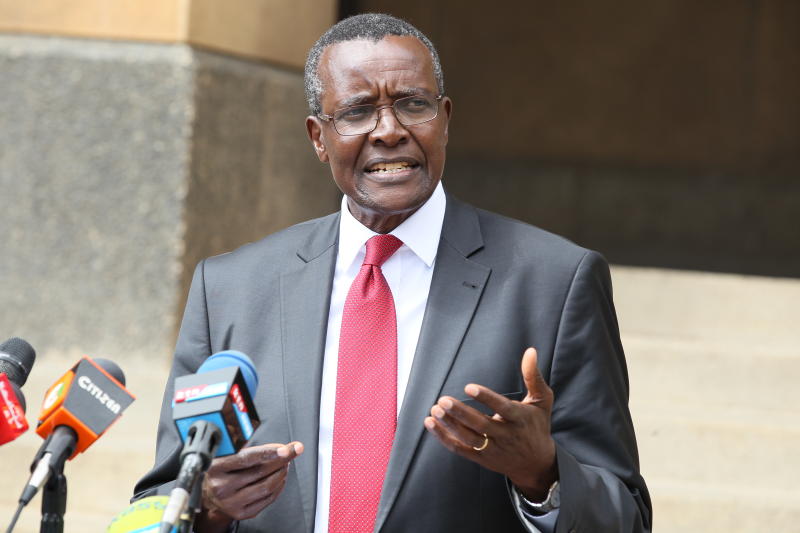 Chief Justice David Maraga has appointed three judges to hear a case seeking to compel President Uhuru Kenyatta to appoint 41 judges. The case was filed by lawyer Adrian Kamotho. Justices Lydiah Achode, Chacha Mwita and James Makau will hear the case. Yesterday, Justice Makau directed that the file be placed before Justice Achode, who will be presiding over the case and allocate a date for hearing. The first issue the three judges are required to settle is whether the Law Society of Kenya (LSK) should join the case as an interested party.
SEE ALSO: Uhuru, Maraga dispute puts our democracy on risky trial
The Attorney General has opposed LSK's prayers. On one hand, lawyer Kamotho, JSC and Justice Maraga supported LSK's application to join the case while the AG objected. AG's lawyer Morris Ongoso argued that LSK was not adding any information to the case. "The applicant has taken the exact same perspective of matters as the petitioner herein, hence it does not need to be enjoined in the proceedings as an interested party. The applicant has not demonstrated how its interests will not be articulated unless it appears in the proceedings...," argued Ongoso.