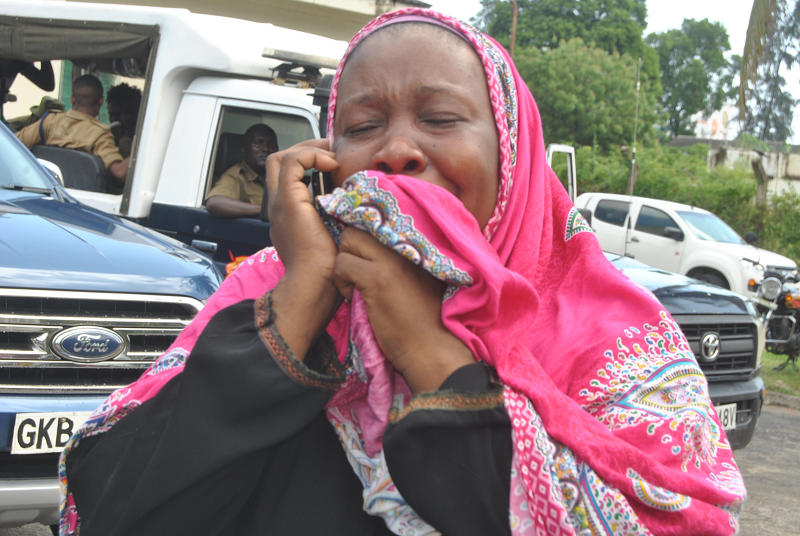 Police in Mombasa have shot and killed a 15-year-old boy who completed KCPE last year. The boy is alleged to have been an armed criminal who with others, was terrorising residents of Mina Love area. Three other youths including a Standard Seven pupil, were arrested by police after their accomplice was shot, as five other youths fled. Police claim Reagan Rashid was killed at around 6pm on Friday, many miles from his parents home in Kisauni. Instead of surrendering as ordered, Rashid advanced towards the policemen wielding a machete. He was then shot in the chest, dying on the spot. Family members thronged Kisauni Police Station seeking the release of the three while denying that they are criminals. The incident brings the number of suspects fatally shot to two in less than 48 hours. Police shot another suspect in Bamburi area on Thursday.
SEE ALSO: DCI mulls inquest on children found dead in car
Kisauni police boss Julius Kiragu told the
Sunday Standard
on phone that they got a tip-off from the public. "We were informed that there was a group of suspected criminal gangs armed with machetes terrorising locals. When we raided their hideout, the suspect who was fatally shot attempted to attack our officers with a machete," he said. Human lobby groups in Mombasa have condemned the killings and called on the Independent Police Oversight Authority to investigate the cases. "Police have taken advantage of the public outcry over criminal gangs and are resorting to killing suspects instead of investigating and charging them in court," Haki Africa Director Hussein Khalid said in a statement yesterday.