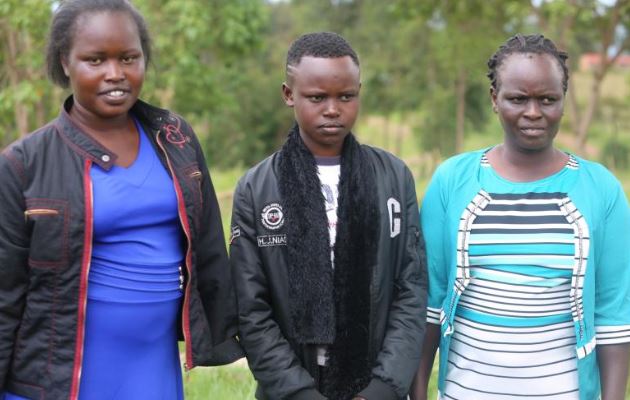 Two sisters from Nandi County with a rare appetite for soap have been diagnosed with severe iron deficiency. The two girls, Sharon Chepchirchir, 24, and her sister Lydia Chepkemboi, 17, underwent a series of tests at Oak Tree Hospital in Eldoret. It was established they had acute low iron levels with Chepkemboi exhibiting 'out of proportion' low iron levels in the blood. The hospital's lead consultant, Dr Mathew Koech, said they are still conducting more thorough tests on the siblings to understand why the two siblings' bodies do not adequately absorb iron from the food they consume. "Our analysis is revealing there is severe iron deficiency in the siblings' bodies [and] our next step is to find out how their bodies are unable to absorb iron despite their normal eating habits," said the doctor adding that, "Their body organs including the kidneys and liver have not been affected." Koech said that the soap-eating condition was a rare case and the blood samples have been taken to South Africa for more analysis. "The results from South Africa will inform us if the soap eating disorder is linked to genetics or it's just a craving," he added. The siblings stunned the country after going public with confessions of their insatiable craving for laundry and bath soaps. "I don't know why I eat soap but I enjoy it. I discovered my appetite for soap when I was five years old," Chepchirchir said. And, she has never had stomach upsets, irritation in her mouth or any other health problem from eating soap. And she is not the only "soap-olic" in her family. Her younger sister, Lydia Chepkemboi, too, has an appetite for soap. "My younger sister lived with my aunt and we rarely met. One day, I noticed she had a bar of soap in her pocket. I asked what she was doing with it and she said she eats soap. This brought us closer because we borrow soap from one another," she told journalists.
Chepchirchir has desperately been working hard to stop eating soap
. She has even tried a divine intervention and spent Sh10,000 on prayers to no avail. She sought divine help after their grandmother said they'd been cursed. She once approached a pastor in Nairobi where she worked as a house help for prayers. The preacher, she says, asked for Sh5,000. However, the prayers didn't take away her craving for soap.