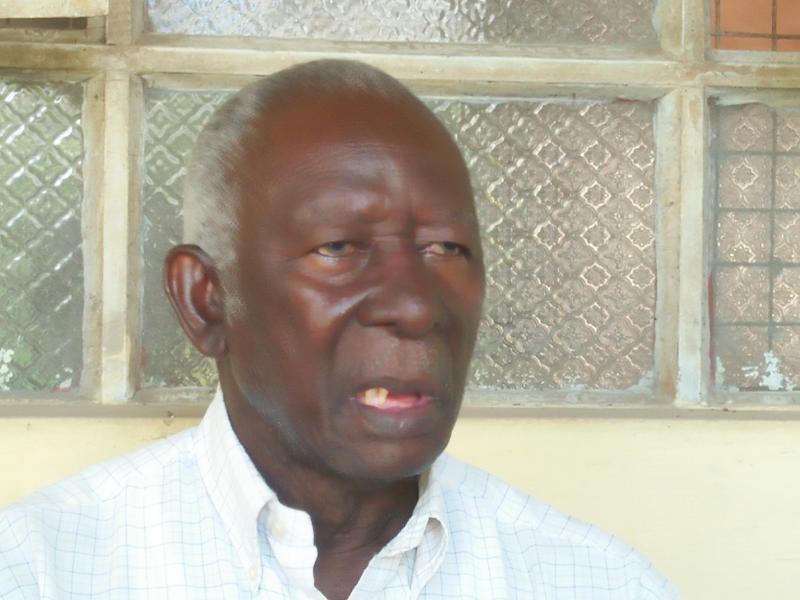 Their forefathers were freed by the British Royal Navy more than a century ago but they do not feel truly free yet.
They are scattered into various coastal tribes and most of their land was arbitrarily alienated and taken away.
The descendants of freed slaves who were settled at Frere Town in Mombasa face an identity crisis and could soon be absorbed into Mijikenda tribes owing to lack of recognition by successive regimes.
Fredrick Uledi, 87, a second generation descendant of the freed slaves has had to apply several tricks including lying about his tribe to get a national identity card because his father's ancestry could not earn him the documents.
"I have six children but three have identified themselves as Digo and the rest as Giriama. I am a Mnyamwezi and it is unfortunate that my children do not identify their father," says Uledi.
He adds: "It is impossible to get IDs by saying that we are Mnyamwezi, Nyasa or Mgindo. We are told that such tribes are not in Kenya. We are forced to lie to get these documents. During the national population census we are grouped as others."
Uledi considers himself the oldest of the descendants of freed slaves in Kenya. Coast music icon Mzee Joseph Ngala is also one of the aging descendants.
The descendants are now believed to be in their seventh generation. The former clerical officer identifies himself as a Mnyamwezi.
First settlement
"Descendants of freed slaves were the first crop of educated Kenyans and held key positions. We could use them to get recognition and get identification documents but this does not apply any more," he says.
It was in mid-19th century when groups of freed slaves from Malawi (formerly Nyasaland), Zambia (Southern Rhodesia), Zimbabwe (Northern Rhodesia) and Tanzania (Tanganyika) were settled in Mombasa by the British.
Their first settlement was at Kengeleni after the Nyali bridge marked with the bell tower, the Anglican Church of Kenya (ACK) Emmanuel Church that was built in 1889 and the Binns Primary School.
In 1928, Frere Town was moved from Kengeleni to its present location near Vok and Bombolulu area, where Uledi lives. It is believed, Frere Town has more than 10,000 descendants of the freed slaves and others are found in Rabai and Malindi in Kilifi County, where they identify with local tribes.
Frere Town village chairman John Thoya says he has tried to help youths from families of the freed slaves acquire identity cards.
"I know the families well and I have tried to help them get IDs. Many identify themselves with the Mijikenda tribes," he says.
Their latest clamour for full recognition follows inclusion of the Makonde, numbering about 1,100, in the list of Kenyan ethnic groups in 2017. Until then, the Makonde were stateless.
The forefathers of the Makonde, who live in Kwale County came from Mozambique in the 1930s to work for the British in sisal plantations.
Speaking on the sidelines of a workshop on dissemination of content on the subject of slavery in Africa in the 21st century in Mombasa recently, the descendants representatives' Price Uledi said they are a forgotten lot in present day Kenya.
"We have had issues with acquisition of the mandatory national IDs and land ownership documents as they are not readily available to us,'' Price said.
Patrick Abungu, senior scientist and curator at Shimoni Slavery Museum says the history of slave trade should be taught in schools so as to provide space for dialogue that can lead to recognition of the descendants of the freed slaves.
"When I was in school, slavery was taught but that is no longer the case," he says.
Marie Sklodowska, a French historian and researcher echoed Mr Abungu's words, saying it is important to recognise and teach the history of slaves in educational institutions as it would provide space for dialogue and help address societal challenges.
In 2014, a Bill seeking compensation from the British government for human rights violations on the people of Frere Town was tabled in Parliament.
The Bill had also urged the government to recognise descendants of freed slaves as citizens but this was not passed even after some MPs toured Frere Town.