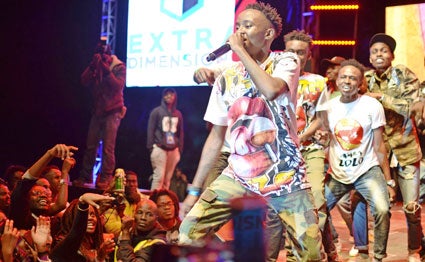 Nairobi
Early last week, Ezekiel Mutua had asked the DCI to arrest members of the music group
Ethic music group has come out to issue an apology after Kenya Film Classification Board (KFCB) CEO Ezekiel Mutua called for their arrest over their new song 'Tarimbo' which he said promoted violence against women. "As Ethic Entertainment, we are truly remorseful for any dolor caused by the lyrics to our single, and for every single person that was triggered to a displeasing memory or emotion by it, receive our sincere apologies. Rest assured that no disrespect was intended," read part of a statement that was posted on Ethic's official twitter handle. Early last week, Ezekiel Mutua had asked the DCI to arrest members of the music group over what he termed as "going beyond the prescribed limits of expression". "The DCI should arrest the entire bunch of musicians called Ethic, under Article 33, for going beyond the prescribed delimitations on freedom of expression by advocating for violence against women," said the KFCB CEO.
SEE ALSO: KFCB rewards matatu driver and conductor for promoting clean content
"I have even spoken to Google to take down the damn crap called Tarimbo by Ethic Entertainment which advocates for the rape of women. Promoting violence against women is criminal," Ezekiel Mutua added. Just months after calling for the banning of Wamlambez, a song by Sailors, Mutua went on to explain how the two music groups have no regard for morality thus they only promote indecency in the society. "When we banned Wamlambez people said we were killing creativity. I asked these nincompoops if they could shout Wamlambez before their mothers and they said they could. I was baffled. According to Mutua, the Wamlambez and Tarimbo singers are not artists but "demented circus thugs hiding behind the art to promote indecency," adding that neither any self-respecting DJ should not play such.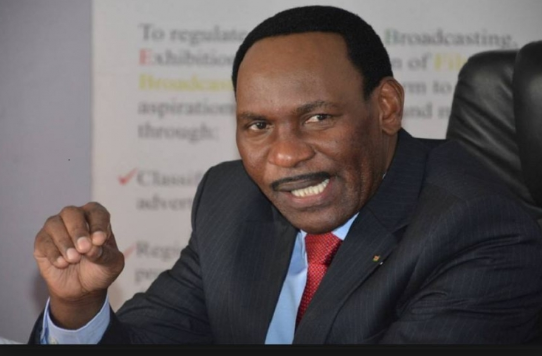 "These so-called musicians and performers have defied everything decent societies hold dear. They have thrown morality to the four winds in the name of money and popularity," he said.
SEE ALSO: Blow to Kenyan creative industry as high court uphold ban on 'Rafiki' movie
"Unless decent people rise against the wave of immorality in Kenya, we are going to lose a generation in the name of creative freedom," he remarked.