Coast
The money was paid as kickbacks from projects managed by county government and the constituency development kitty.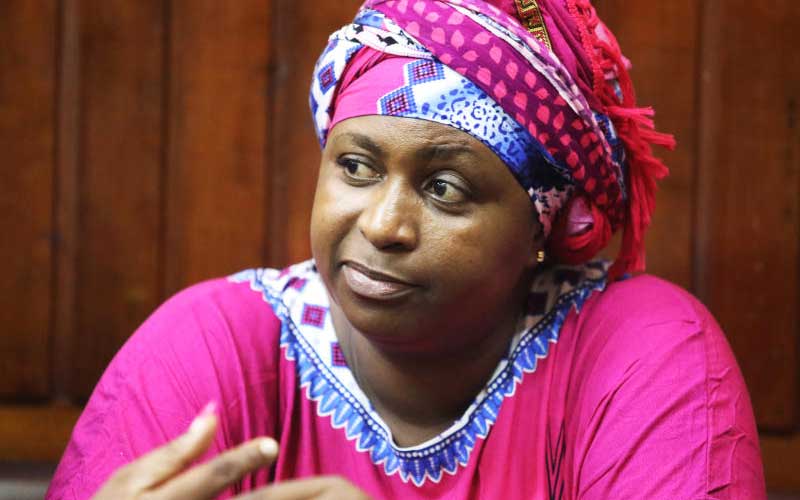 Embattled Malindi MP Aisha Jumwa (pictured) is facing a fresh probe over links to what investigators have termed suspicious transactions in bank accounts associated with her amounting to some Sh500 million. The accounts in question, are said to have been traced to her, her aides as well as child. The money, investigators say, was paid as kickbacks from projects managed by the county government as well as those implemented by funds from the constituency development kitty. The Saturday Standard has learnt that Directorate of Criminal Investigations chief George Kinoti has deployed his officers to Kilifi to investigate how the politician, her family members and close associates received the close to Sh100 million of the Sh500 million under probe from her constituency's CDF accounts.
SEE ALSO: Justice system in disarray, warns Mudavadi
Fraud Unit On October 10, DCI wrote to the Kilifi County Secretary seeking vouchers for payments made to the MP between February 15 2015 to December 2018 after Financial Reporting Centre (FRC) in July wrote to Kinoti over suspicious transactions in the Jumwa accounts. The Saitoti-Maika led FRC handed the DCI banking details of four companies linked to the MP and her associates, which are believed to have been used to launder cash. The body is also looking to get its hands on procurement documentation from the county as well as the constituency offices. In the report, FRC asked the DCI Financial Fraud Unit to investigate accounts of four companies. FRC said some of the companies and individuals linked to the hefty payments shared postal addresses signifying possibility of the companies being owned by the same person or people. "There is suspicion of conflict of interest and abuse of office," read part of the letter.
SEE ALSO: Haji, Kinoti in new fight over investigation files
Last evening, Jumwa said she was not a director of any of the four companies. "I am not aware of any investigations," Jumwa told the Saturday Standard on phone. FRC told the DCI that during that period, three of the companies that share the same directors received a total of Sh312 million from the Malindi CDF kitty. The monies were moved from the business accounts of these companies to individual accounts held and operated by the MP and her associates. Some of the cash has been traced to purchase of a four-bedroom house in Nairobi's upmarket Kilimani Estate. Other cash is said to have been used to buy motor vehicles while a portion of it was put in fixed deposit accounts, the report states.