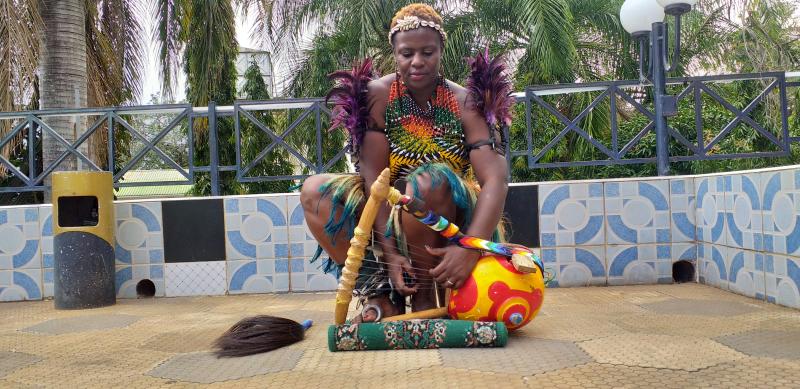 When she first played the eight-stringed instrument in public, male chauvinists sought to know her mental status. They complained that she had gone against Luo culture barring women from playing the Nyatiti. It is rare, almost an abomination to find a woman playing the Nyatiti. But nothing could cow Jennifer Atieno Sanna. Sitting on a low traditional stool and dressed in cultural regalia, she belted one melody after another, attracting a huge crowd at a Kisumu hotel. Slowly, she won the hearts of those viewing her as a cultural rebel.
Today's society
"I am a cultural ambassador and my music embraces our Luo tradition; my songs entail indigenous information that has been ignored by today's society," said the mother of four. "I started by doing jazz music and I can confidently say that I am able to do any genre of instrumental music and Afro fusion at large," she said.
Bidii
, meaning hard work in Swahili. Ati Sanna, who will launch her first music album next year, said she recorded the song in 2015 at Dynamic Studio in Nairobi then later on performed at Alliance Francaise. "In 2017, I was called to perform at Alliance Francaise, where I collaborated with various international jazz artists," she said. The growing Kisumu film industry has also embraced Luo culture through writing and producing comedy dramas. Robbie Odongo, a film writer and producer, has won the hearts of many by his latest dholuo comedy drama,
Jonarobi.