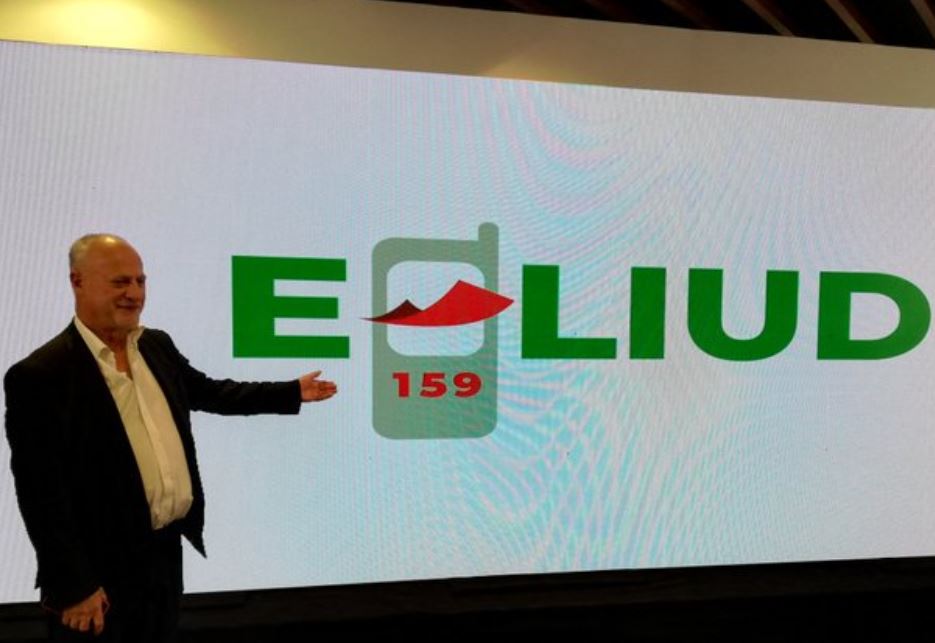 Nairobi
Kenya's biggest telco Safaricom has changed the logo of one of the several brands under its belt, the M-Pesa.
Kenya's biggest telco Safaricom has changed the logo of one of its several brands, the M-Pesa. The acting Safaricom CEO Michael Joseph announced that the company will change the M-Pesa logo for seven days to give the telco a "unique window in history to support the great marathoner, and to equally empower Kenyans in supporting Kipchoge." "This is a super-human fete that takes great talent and effort to even accomplish. In this regard, we will be going beyond having Kipchoge as our ambassador; Equally, Safaricom will also become Eliud Kipchoge's ambassador," Michael Joseph said. The company currently has 21 million active users on its M-Pesa platform, according to the data from the company's latest earnings report.
SEE ALSO: Standard, Safaricom in pact to sell digital newspapers
Eliud Kipchoge has been an ambassador for Safaricom's M-Pesa service, which enables individuals to send and receive money across the globe. The company has promised its subscribers a free SMS line to send congratulatory messages to the World's greatest marathoner. They will also get free bundles to stream INEOS1:59 on YouTube. "We are dedicating a free SMS line where you can send your message to the number 159, and during the race, your message will be broadcasted live on Kenyan TV alongside the challenge," Safaricom said.
The World's greatest marathoner, Eliud Kipchoge (pictured) will be taking up a challenge to compete against the human limits in Vienne. In this race against the clock, Kipchoge will attempt to run a full marathon in 1 hour and 59 minutes.
SEE ALSO: Safaricom closes TRM shop after staff catches Covid-19
Kipchoge with his coach Patrick Sang from his training camp in Kaptagat left the country to Vienna yesterday. He has already had his first training at the INEOS track this morning. His coaching team is collectively figuring out as to what date and time the INEOS 1:59 Challenge will take place, to give Kipchoge the best possible chance of success. One of the reasons Vienna was picked for the venue of the INEOS 1:59 Challenge was its favorable weather conditions during the month of October. The first window for Kipchoge to run has now been narrowed to 12-14 October, with a target date of the 12. The conditions are, for now, looking to be within an acceptable range for the first weekend of the window.