Rift Valley
Nurse Jenipher Mathege said Nyira died at around 5.30am.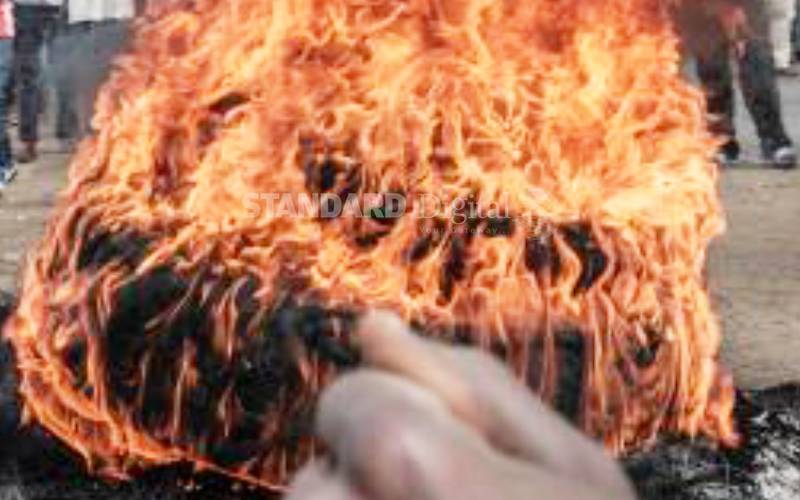 A woman who was doused with petrol and set ablaze by her husband has died. Lucy Nyira, 25, had been married to 24-year-old Bernard Kariha for three years. She was admitted at the Rift Valley Provincial General Hospital on Saturday night.
SEE ALSO: Seven killed, over 57,000 displaced as floods rage on
Nyira had visible burns to her torso, arms, neck, thighs and face. Kariha allegedly attacked Nyira when he accused her of coming home late. Nurse Jenipher Mathenge said Nyira died at around 5.30am. "Nyira passed on at a time when she had been scheduled for theatre," Mathenge told The Standard. Before her death, she told The Standard her husband was upset after she arrived late from her journey in Nairobi.