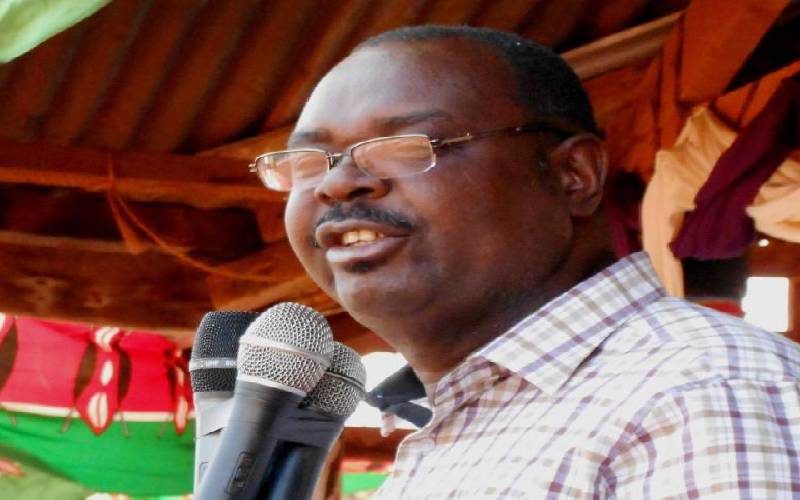 Coast
Boda boda rider was recently murdered by unknown people
Two herders were killed and three others seriously injured in suspected retaliatory attacks. Witnesses in Majengo village in Voi and police said the camel herders from northern Kenya were attacked amid heightened tension following the deaths of three people last week. Voi Directorate of Criminal Investigations officer Samson Kimtum said four suspects were arrested over the murders that happened Monday at around 7pm. "We are interrogating the suspects to find out if they took part in the murders. We will reach a decision after we complete our investigations," Mr Kimtum told The Standard yesterday.
SEE ALSO: Fearless cleric who fought for the poor
The detective said Ibrahim Adan Hassan and Edin Abdi Hassano were attacked by youths from Majengo and Zaire villages. The attackers were mourning their colleague who had been murdered. "The bodies of the deceased were taken to Voi County Referral Hospital and investigations into the incident launched. A postmortem examination will be conducted today," Kimtum said. Villagers said Adan and Abdi were suspected to have killed a boda boda rider identified as Ndoro Chaka Tsenga. The rider was reportedly hired by unknown people only for his lifeless body to later be found dumped in a forest and his motorcycle missing. Tsenga is set to be buried today in Majengo on the outskirts of Maungu town.
Grazing camels
SEE ALSO: Coronavirus: 16 hotel workers quarantined after interacting with French tourists
Villagers claimed the herders were grazing their camels near the area where the boda boda operator was killed. The region has witnessed battles between farmers and herders, who have allegedly been driving their animals into settlement areas in search of water and pasture. Two months ago, the Government conducted a security operation and drove the herders from the area to address the rising incidents of violence and death. In one recent incident, Alex Mlambo, a peasant farmer, was killed at his farm in Sagala location. The 35-year-old villager was stabbed to death as he tried to prevent herders and their camels from invading his farm.
SEE ALSO: Let's step up efforts to end violence in schools
In retaliation, residents slaughtered more than 60 camels valued at over Sh9 million. They also attacked and seriously injured two herders. Yesterday, the Government deployed additional security personnel to patrol the volatile area and restore law and order. The villagers, however, complained that the security agents were arbitrarily harassing and arresting innocent people instead of looking for those behind the murders. Meanwhile, local leaders have claimed that police are applying the law selectively as they conduct investigations. Woman Rep Lydia Haika, Voi MP Jones Mlolwa and Sagala MCA Godwin Kilele told Deputy President William Ruto, who was on a two-day tour of the region, that the Director of Public Prosecutions was yet to act on 29 criminal cases involving the herders.
SEE ALSO: Three debatable options the Premier League could explore amid coronavirus outbreak