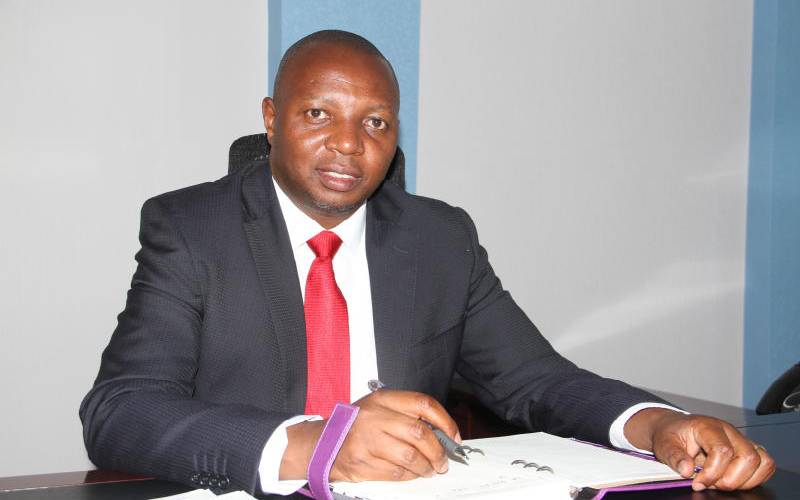 Nairobi
Team of detectives closes in on suspects at the Kenya Ports Authority.
Directorate of Criminal Investigations (DCI) boss, George Kinoti now says his agency has unearthed crucial evidence in the ongoing crackdown on graft cartels at the port of Mombasa. According to Kinoti, DCI has unearthed a treasure trove of information incriminating persons he described as "authors of economic crime" at the port. In yesterday's update on ongoing probes of suspected procurement scandals, Kinoti announced that DCI detectives will camp at the port until "the last culprit is nailed." "We have established a number of authors of economic crime at the port and we aren't finished yet as we want to nail the last culprit," he said.
SEE ALSO: Health ministry on the spot over clinics
Kinoti vowed that his team would not be distracted from anti-graft probe and that masterminds of crimes at the port will be arrested soon. "The day of gnashing of teeth and regret for the plunder of public money is coming," he said. He however did not give further details and timelines for impending arrests. For the last two months DCI has deployed dozens of detectives from its Nairobi headquarters to probe a series of scandals at the Kenya Ports Authority (KPA), bypassing local police and the Ethics and Anti-Corruption Commission (EACC). The Standard established yesterday that a plan by DCI detectives to interrogate a middle level manager was called off without explanation although he was already in the interrogation room.
SEE ALSO: Governors put to task over tenders
"He reported for interrogation but as soon as he sat down with the detectives, the interrogation was called off," said a source privy to the aborted interrogation. The source told The Standard that the middle level manager had been called in to corroborate a testimony incriminating a top KPA official in a tender for supply of concrete works worth Sh94 million. According sources, the testimony incriminating the top official had been given by another manager who claimed before detectives last week that he was compelled to prepare a local purchase order for the concrete works project although KPA had no budget for it. Officials from the Assets Recovery Agency also arrived in Mombasa last Friday to audit suspect assets believed to be owned by some top managers and employees under investigation. The EACC is investigating suspected inflation of the Sh40 billion Kipevu Oil Terminal project which was awarded to a Chinese firm in October 2018. The office of the Director of Public Prosecution (DPP) has already received a file of findings.
SEE ALSO: Tatu city loses legal battle with EACC
The KPA Managing Director Dan Manduku was interrogated about the tender earlier this year. He denies any wrongdoing. Yesterday, Manduku said investigations are still ongoing. "We have provided documents and statements to the officers and we are still providing more," said Manduku The DCI has deployed more than 50 detectives to investigate various projects including the award of Sh1.1 billion works to 11 Kenyans firms to supply concrete slabs. According to the multiple sources, the DCI is also probing the Sh560 million tender to make 10,000 concrete barriers awarded by KPA to six local firms.