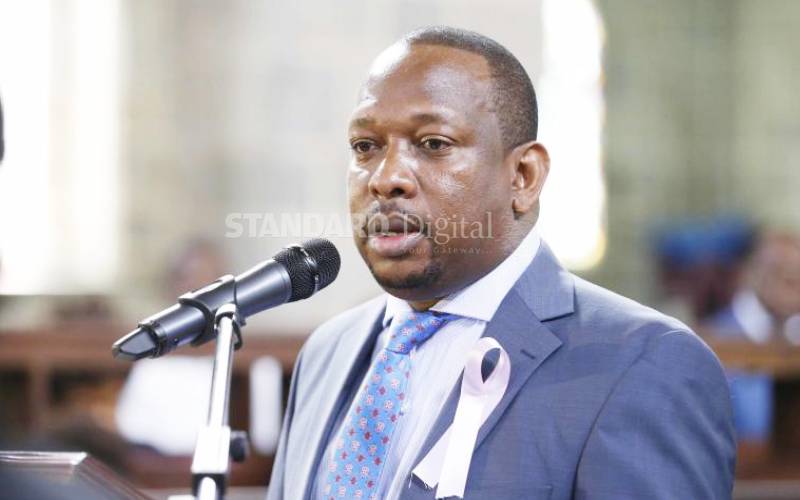 Nairobi Governor Mike Sonko has told investigators that Sh20 million wired into his account by a contractor hired by the county government was payment for a land deal. At the centre of investigations into multi-million-shilling county tenders are two firms, Toddy Civil Engineering Company Limited and Hardi Enterprises Limited, associated with businessman Antony Mwaura. Mr Sonko was questioned by the Ethics and Anti-Corruption Commission (EACC) on claims the monies wired to his accounts by Mr Mwaura were kickbacks. The governor is said to have told investigators during a four-hour grilling last week that the money was payment for land in Kwale County that he had sold to Mwaura.
SEE ALSO: This is mere witch-hunt- Sonko
He presented a copy of the title deed for 1.74 hectares of the land registered as Kwale/Golini/383. In his statement, Sonko claimed he started receiving payments from Mwaura in September 2015 when he was still a senator.
Garbage tender
He further added that on December 17 last year, Sh3 million was wired to his Equity Bank account from Toddy. Earlier in April 7, 2017, the same company had deposited Sh600,000 in Sonko's account and Sh1.5 million in May, according to documents seen by
The Standard.
EACC is investigating claims of corruption in the award of tenders for the 2017-18 and 2018-19 financial years. The investigators are seeking answers on whether the money wired to Sonko's account in 2017 was a bribe for a garbage tender awarded to Hardi Limited.
SEE ALSO: Kenya's coveted corner offices where careers end in tears
The probe was started by the Nairobi County Assembly Public Accounts Committee (PAC), which questioned the whereabouts of Sh160 million paid to contracted garbage collectors that officials at City Hall's environment department could not account for. EACC has been tracing the flow of money since last year. In a letter addressed to Equity Bank CEO and dated July this year, EACC had sought original documents for the transactions from Toddy to Sonko's account. "Pursuant to miscellaneous application warrants No 1422 of 2019 and 2242 of 2019, we acknowledge receipt of the stated bank statements and some transaction documents requested," said a letter from John Lolkoloi, the deputy director of forensic investigations at EACC. In the letter, EACC asked the bank to present the person who authorised the six transactions to record a statement at EACC Nairobi offices. It also asked the bank to provide original documents for six transactions conducted in two accounts belonging to Toddy Civil Engineering Company and Hardi Enterprises Limited.
SEE ALSO: Senators invite EACC to probe Ngilu over procurement