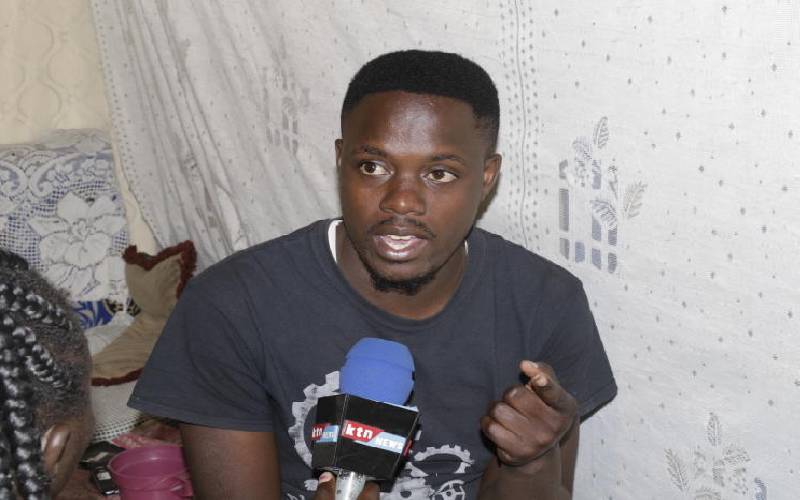 A baby allegedly stolen from a couple in Nakuru County six weeks ago is now at the centre of a parentage dispute. This is after a woman and her husband arrested in Teso South with the infant claimed to be the parents. The man is a soldier while the women is a housewife. The child was ferried to Nakuru from Busia on Sunday after Moses Aura and his wife Calend Mwajuma reported that their infant was missing. The couple had told the police that their child was stolen at home on July 1 when she was left under the care of a neighbour.
SEE ALSO: Man held for defiling a 10-year-old
They said the baby was born at the Nakuru Level Five Hospital on May 25. But the Busia couple, who are being held at Kwa Rhonda Police Station, have insisted that the baby was delivered at their Lanet home on July 15. They produced a clinic booklet from a health centre that showed the woman had attended five ante-natal check-ups since January 15, as well as a post-natal exam on July 30. They told police that the mother and baby traveled to their rural home on July 28. Police now say they will go to court today to ask for an order to conduct DNA tests to determine the child's parentage.
SEE ALSO: Cop, four suspects held while trying to steal Sh28.5m from Busia bank
Biological parents
"The tests will be to ascertain who are the child's biological parents because both couples claim the baby is theirs. Samples will be extracted from four people," said Nakuru Town West police commander Patrick Olonyi. He, however, noted that the clinic booklet presented by the Busia couple during investigations was new. "The couple maintains that the baby was born at home although they have a new clinic booklet that indicates the woman attended ante-natal clinics. We are investigating the matter to find out who handed over the booklet because we sense collusion that might be aimed at defeating justice," Mr Olonyi said. He added that more people might be arrested to help police resolve the matter.