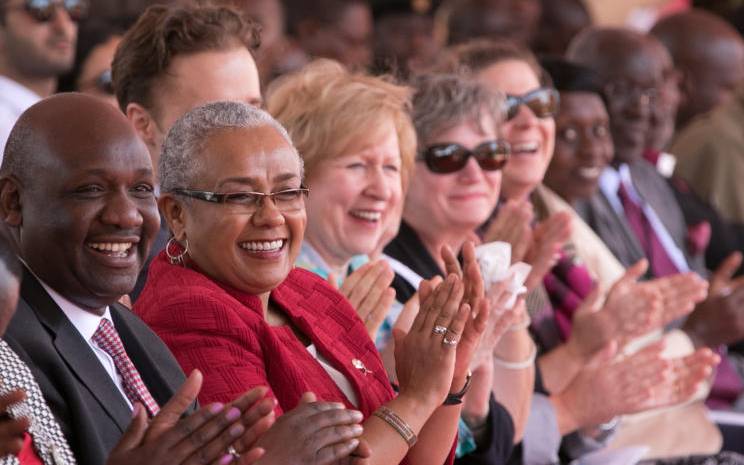 Pastoral communities in Narok have been told to invest in education as a tool of fighting poverty. Speaking during the commissioning of the WE College in Narok yesterday, First Lady Margaret Kenyatta said the only way community livelihoods could be uplifted was by embracing education. "Education yields returns than any investment and helps break the poverty chain among communities," said Mrs Kenyatta. She said education of the girl child had been hampered by outdated cultural practices leading to dropouts.
SEE ALSO: Higher education is at a crossroads in Kenya
The First Lady, accompanied by Technical and Vocational Education Training (TVET) Principal Secretary Kevit Desai, praised the WE organisation for their sacrifice in uplifting lives of the poor. "The WE charity model focuses on education, health, water and opportunity. We thank them immensely for their sacrifice to ensure they change lives of rural Kenyan communities and across the world," said the First Lady Speaking at the event, Canadian High Commissioner Lisa Stadelbauer praised Kenyan-Canadian partnership, especially in the education sector. "WE is an award-winning social enterprise with presence in more than 45 countries in the world," said Ms Stadelbauer. Craig Kielburger, the Co-Founder of the organisation, said the foundation started in Ontario, Canada in 1995 and began operations in Kenya in 1999.